Coaching Opportunities Worksheet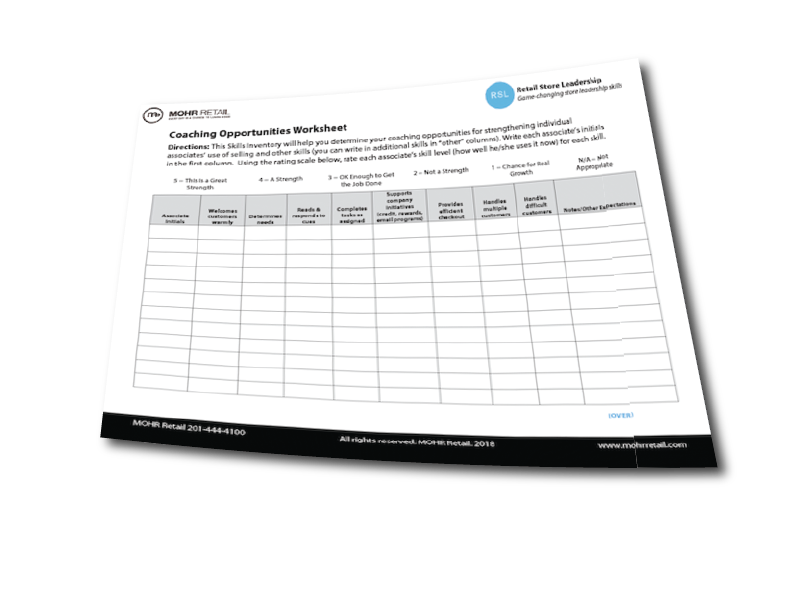 Especially when it's busy, there's little time for long, formal reviews of performance. Store managers need to shape behaviors in real time, and they need to do it quickly. Even for star players, coaching in the moment can give them the strength they need to grab the gold.
Download: Coaching Opportunities Worksheet: Skills Inventory
This worksheet is a great tool for assessing current skill levels across a range of areas and identifying how to best coach your team to refresh their use of the skills and techniques. Use it to pinpoint coaching opportunities for strengthening each associate's skills.
Please complete the form to the below to access this free tool.