District Manager Training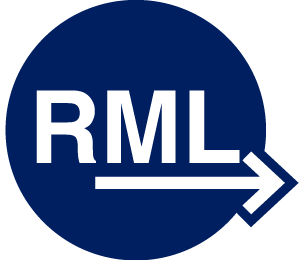 Develop the Skills to Lead from a Distance. Strategically.
Leading multiple locations and regional/territory teams requires a unique set of leadership skills and strategies. To get the most out of their stores and personnel, retail district managers and leaders must inspire managers, motivate sales teams, and conduct effective site visits. Drawing from our national retail industry research and in-the-field experience, our proprietary Retail Multiunit Leadership training program develops the planning, prioritizing, and leadership behaviors your DMs and other remote leaders must adopt to get results, especially when they're not physically able to be in each location.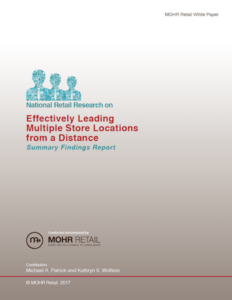 On-Site/Virtual Classroom
Live virtual or on-site Core retail district manager training workshop delivered for your team by our professional facilitators, either at your location or via webinar delivery. This is a blended learning solution that includes Everything DiSC® online behavioral survey for each participant and optional benchmarking survey prior to the workshop. Also includes RML+, a 90-day mobile-enabled game-based microlearning app for ongoing learning, reinforcement, and application. An optional DM Store Visit Effectiveness survey post-workshop that lets your store managers give their DM feedback on their leadership progress anonymously.
Research
What separates average multiunit leaders from the extraordinary ones in today's rapidly changing retail environment? Download the summary of findings from our national retail research project to find out.
Blended learning solution that includes mobile-based microlearning and augments the RML Core program with advanced modules on Leading Change, Influencing for Results, Communicating for Success, Turning Feedback into Change, and Peer Ideation. Advanced modules can be facilitated in individual on-site or virtual classroom sessions, implemented in the order that best meets your continuous development needs.
"Why did we choose MOHR? QUALITY. MOHR gets retail. They speak the language, they understand the real-life issues, and they have instant credibility. The training programs are rigorous in design, and the examples and exercises are high quality."
Retail district leader training program delivered by our professional facilitators in a public open-enrollment format, either via virtual or in-person classroom delivery. Includes 15-minute Everything DiSC® behavioral survey for each participant prior to the workshop.
Enhance your internal capabilities by equipping your facilitators to deliver Retail Multiunit Leadership for your organization. Certification workshops delivered by our professional master facilitators for up to 6 candidates. Each participant receives full sets of facilitation materials for all RML modules. Participant materials are ordered as needed post-certification.