The Most Experienced Retail Training and Consulting Firm on the Planet
For more than 30 years, MOHR Retail has developed the critical people-to-people skills needed to create results in the retail industry—and we're just getting started. Through innovative classroom and online learning methods, as well as our ongoing national retail research projects, we continue to stay on top of the trends so we can fuel the success of specialty stores, chain stores, outlets, catalogue retailers, department stores, and more. Nowhere does learning meet experience as it does in a MOHR Retail training program.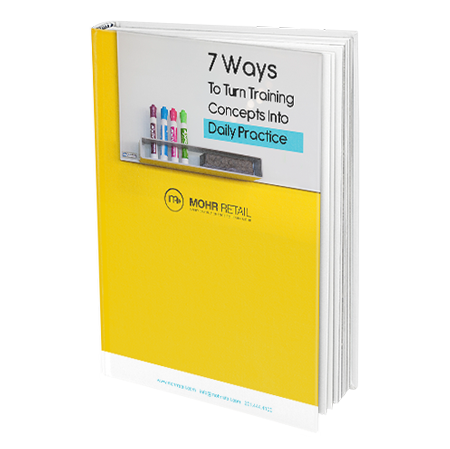 We've been steeped in retail and learning since day one.
eBook
Our eBook outlines 7 practical reinforcement strategies to help your participants internalize the learning and turn it into daily practice so they can get sustained performance results.
We know what matters most in retail, because we've walked in your shoes.
"The MOHR Retail team has been a pleasure to work with over the years. They truly understand the day-to-day challenges of the ever-changing retail environment. I certainly appreciate their partnership in our training and development efforts for our retail district managers and store managers at James Avery."
We align ourselves with strategic partners who create more value for you.