Our Forward-Thinking Partners Create More Value for You
No one of us is smarter than all of us, and great new ideas surface all the time. We align ourselves with strategic partners who can turn those ideas into proven methods that deliver exponential value for you, your learners, and your business.
Axonify, which develops and maintains MOHR Retail training programs' microlearning "Plus" reinforcement modules, is the only microlearning platform trusted by business leaders to drive performance. Deliver personalized learning that fits into your employees' workflow, and ingrain the knowledge they need to achieve your business goals.
Everything DiSC® assessments are the basis for the personal profiles used extensively in most MOHR Retail training programs. These create the foundation for personal insight and interpersonal skill development. In addition, the Work of Leaders profile focuses on individual leaders' ability to create, align, and bring a compelling vision to life company-wide. And the Agile EQ report maps essential qualities for building empathy and trust across the enterprise.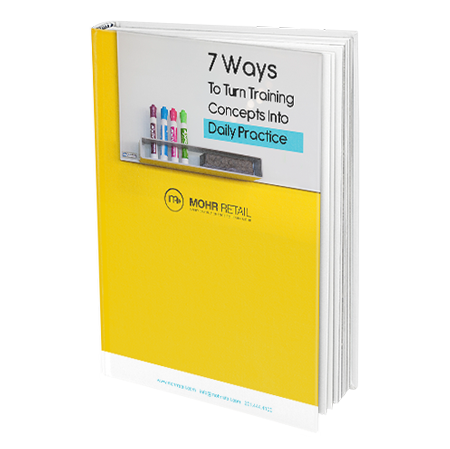 eBook
Our eBook outlines 7 practical reinforcement strategies to help your participants internalize the learning and turn it into daily practice so they can get sustained performance results.
ISA is the only association exclusively devoted to helping training, consulting, performance, and talent development firms build, enhance, and share their success. ISA membership enables MOHR Retail's executives to tap into the latest innovative thinking, strategies, and trends in the learning industry to provide exponential value to our clients.
"If you are a multi-unit manager, even outside the retail world, I highly recommend MOHR Retail training. A ton of transferable skills."
Agnew is a leading provider of foreign-language translation, interpretation, and multicultural communication services. Agnew works with us to provide MOHR Retail training programs in a variety of languages to meet the needs of your diverse audiences.
Contact Us Today
We develop the interpersonal skills that get results for retail businesses. Let us put our experience to work for you. Simply fill out the form to the right or give us a call, and we'll help you determine the right strategy and next steps to meet your needs.