The best retail training programs create real-world results. Here's just a sampling of the comments our clients have shared with us about the impact MOHR Retail has had on their organizations.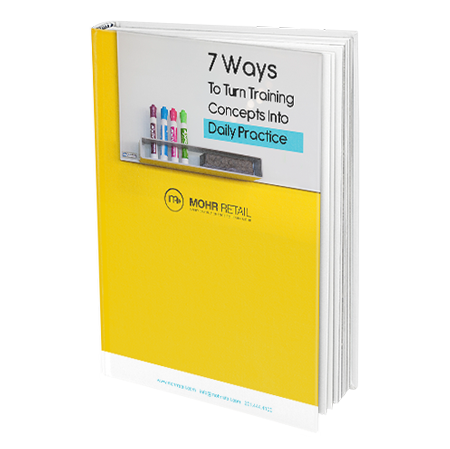 "Because we have so many new young merchants, we felt this was a vital investment. Our merchant group spends millions of dollars annually, and every dime counts. Since the RNS implementation, I am already observing improved negotiation techniques with our many suppliers, along with resultant concessions that otherwise might not have happened. Understanding and cooperation among our merchants has gone up considerably. I am glad we made the investment."
– Gordon Partin, Senior Vice-President, Merchandise & Real Estate, Shoe Sensation
eBook
Our eBook outlines 7 practical reinforcement strategies to help your participants internalize the learning and turn it into daily practice so they can get sustained performance results.

"We selected MOHR because of your focus in the retail segment and our observation of really understanding retail from a multi-unit perspective. The MOHR team has done a great job in working with us in adapting the materials to fit the uniqueness of Things Remembered while still maintaining the core principles of the program."
– Adam Boucher, SVP, Chief Operating Officer, Things Remembered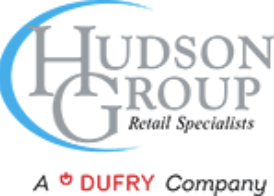 "Your group did an outstanding job, and I believe it was beneficial for all involved. I learned a lot about the people that were in the meeting and how they would react in certain situations…and I believe they learned a lot about me as well — all of which can only help build a stronger team and better negotiators!"
– Michael S. Levy, SVP, Merchandising, Hudson Group

"I found the RNS training session very helpful. The session provided valuable insights in many different ways. First, it helped me understand the makeup of my management style and how I needed to adjust to maximize the talents of my team. Understanding what makes them tick and what motivates them will help me get the most of their talent. Second, it allowed my team to better understand me. This will lead to more productive meetings and hopefully an even better working relationship."
– Philo Pappas, EVP, Merchandising, Michaels Crafts

"Why did we choose MOHR? QUALITY. MOHR gets retail. They speak the language, they understand the real life issues, and they have instant credibility. The training programs are rigorous in design, and the examples and exercises are high quality."
– Todd Chandler, Director, OD & Training, Helzberg Diamonds

"The biggest change I have seen is our willingness to dig beneath the surface of our vendor relationships. I can see an increasing trust level between us and some of our major partners. Changing culture is an arduous process, but slowly and surely, we are beginning to see the needle move."
– Senior Merchant, Cabela's, Incorporated

"Retail Multiunit Management has become a culture in our field management. All multi-unit managers are trained within this program in the first year of their assignment. It helps all of us to speak a 'common language' and understand what the expectations are."
– Adam Boucher, SVP, Chief Operating Officer, Things Remembered, Inc.
"It was clear to me that bringing MOHR in to facilitate my training was the best business decision I could make. I would highly recommend MOHR to any company who is looking for leadership training."
– Raymond Ray, Owner, Mystery Pix
"21 out of the 22 DMs in the recent Retail Multiunit Management (RMM) program were internal promotes! Seven of them were also certified Retail Store Leadership (RSL) trainers. We definitely are helping achieve the client's goal of increasing internal promotes!"
– Deb Brown, Senior Retail Consultant
"I absolutely loved the MOHR training, and it is very clear to me how valuable and beneficial this training will be for me and those I communicate with on a daily basis. I truly had a wow experience during training when I realized how much this will help me as I continue to take a daily effort to read and re-read and practice these steps. Another big factor was our trainer. She was amazing, and I consider myself lucky to have been a part of that training with her—what an understanding of retail and what we go through with customers and employees and how to navigate all the different aspects. Thanks again for such a wonderful opportunity to learn and grow as a manager."
– RMM participant feedback
"My on-site visits have been much more structured. I've received feedback that the visits have been more prepared and more productive. I can see a positive change in management's behaviors through these visits focusing on what is truly needed."
– RMM participant feedback
"Having retail-specific examples makes the online learning more effective because it has more relevance and gives a laser focus…these examples are more easily understood and the training is more readily applied. This means more ease of building great new productive skills and habits by the trainee."
– Online "Plus" program feedback
"Even though a lot of situations can occur in any profession, having training that is tailored specifically to retail makes the material much more relatable. Plus, for a lot of staff members, this is their first job. Managers are shaping them for their entire employment future. This makes it even more important to ensure that the staff is learning about the proper way to conduct oneself in customer-facing work environments."
– Online "Plus" program feedback
Contact Us Today
We develop the interpersonal skills that get results for retail businesses. Let us put our experience to work for you. Simply fill out the form to the right or give us a call, and we'll help you determine the right strategy and next steps to meet your needs.