Meet the People Behind Our People-to-People Training
When you work with MOHR Retail training programs, you're also working with a dynamic team of consultants, designers, facilitators, and project managers, all of whom come from the world of retail.
Get to know the team that makes it all happen.
> Interested in joining our team? Contact us to learn about available opportunities. Leadership experience in a national retail organization (e.g., DM/RVP Senior Store Operations, or talent development experience) is a huge plus and a value our clients count from us.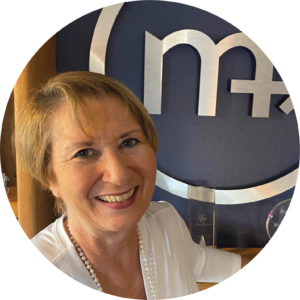 Mary Beth Garcia
Owner & CEO
Mary Beth has worked with a variety of retail and hospitality clients as a strategic partner, delivering leadership, communications, retail programs, consulting, and executive coaching for such diverse companies as Academy Sports and Outdoors, Altar'd State, Advanced Auto Parts, Bvlgari, Cardinal Health, Compass Group, Darden, Dollar Tree, Family Dollar, Foot Locker Group, Haggar Clothing, King Ranch, LVMH, Michaels, Saks Department Store Group, SMCP, Southeast Grocers, TBC, Ulta, and Whole Foods. Prior to her consulting work, Mary Beth spent more than 20 years in retail management and operations for companies such as Macys, g.Briggs, The Bombay Company, and Sunglass Hut International, holding numerous leadership positions in sales, store, district, and regional management and corporate communications, training, and operations. Based in Miami, FL, Mary Beth served on the Executive Advisory Board for the University of Florida's Retail Education and Research Department from 2003-2014 and is a long-standing member of ISA: The Association of Learning Providers. She holds an A.A. Degree in Retail Management and Fashion Merchandising from Bauder College.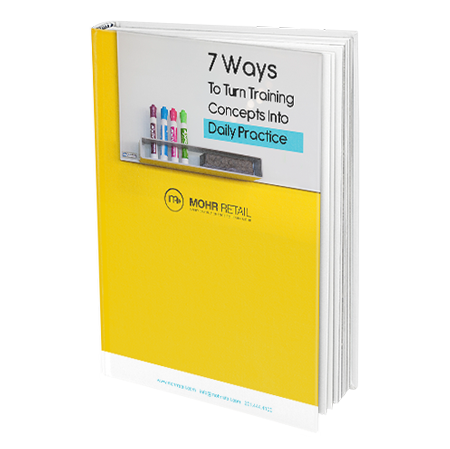 eBook
Our eBook outlines 7 practical reinforcement strategies to help your participants internalize the learning and turn it into daily practice so they can get sustained performance results.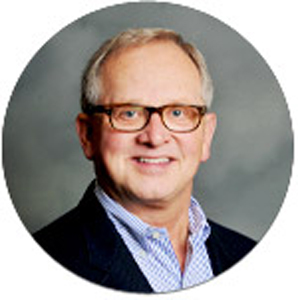 Michael Patrick
Founder, Executive Advisor & Senior Consultant
Michael held positions in retail management, merchandising, and human resources before joining MOHR Retail's predecessor in 1986. In 1990 he purchased the retail division of that firm to form today's MOHR Retail. Michael holds true to his retail roots by delivering learning that changes behavior—providing both immediate and lasting business impact. In addition to facilitating MOHR Retail training programs, he offers executive-level coaching in one-on-one sessions dealing with critical strategic issues such as succession strategies and executive team development. The author of "The New Negotiation Mindset: Guarantee A Bigger Slice."
"The MOHR Retail team has been a pleasure to work with over the years. They truly understand the day-to-day challenges of the ever-changing retail environment. I certainly appreciate their partnership in our training and development efforts for our retail district managers and store managers at James Avery."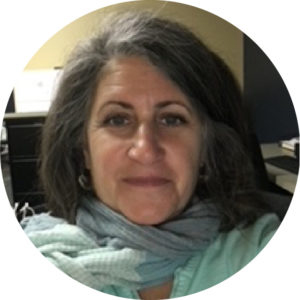 Alexis Abssy
Director Client Engagement, Operations and Support
Alexis came to MOHR with several years of retail management experience, working for the Herb Chambers Company, one of the largest auto dealership groups in New England, and TJX Companies, home office of the global multi-billion-dollar off-price retailer. She has been with MOHR Retail for over 9 years supporting clients operationally before, during, and after custom and packaged training programs and projects. Alexis is the DiSC personal style indicator and Axonify, daily reinforcement App administrator for MOHR Retail in addition to her client support and success role. She is the wind beneath our $ales in driving success for all our Client Engagements.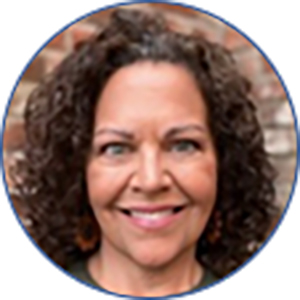 Kristina Landis
Director, Client Success, Sales and Senior Consultant
Kristina is an accomplished talent and operations leader with 30 years of experience in the retail industry. She has a proven track record of developing and implementing strategies that drive results through people. Her core competencies include organization and leadership development, talent acquisition, succession and workforce planning, culture and engagement, coaching, strategic planning, change management, and retail operations. In her most recent role as Director of Talent at West Marine, Kristina focused on building sustainable people strategies to drive employee performance and support organizational growth. Prior to West Marine, Kristina held various leadership roles at Michaels, Family Dollar, and The Bombay Company. Having led the talent function through and post-pandemic, Kristina has first-hand experience creating programs and processes that maximize the evolving employee value proposition. She is excited to partner with her clients to identify and execute innovative solutions that optimize how they attract, develop and retain top talent. Kristina is based in Dallas-Fort Worth, TX. She holds a Bachelor of Arts degree in Business Administration and German from Murray State University and is a Master Certified MOHR Facilitator.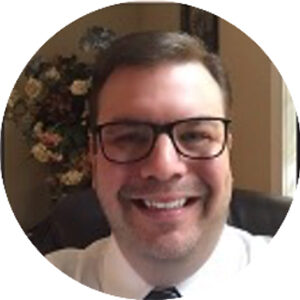 Randy Vellegas
Client Success and Sales Director
Randy has over 28 years retail experience and has held various leadership positions with companies that include Target, Kohls, Bed Bath & Beyond and Staples. Randy is also highly experienced in leadership development, group facilitation, Human Resource Management, Recruitment, and coaching. As MOHR Retail's Director of Client Success and Sales, Randy is committed to ensure that our clients receive the best experience and long-lasting impact based on the specific needs of the organization. Randy takes the time to learn about our clients, build professional rapport, and propose a program that will best suit their needs.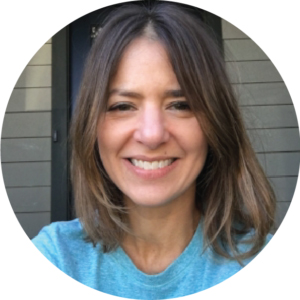 Marla Lepore
Director of Marketing
Marla has more than two decades of experience as a marketing, PR, and communications consultant in the learning and development industry. Over the course of her career, she has planned, developed, and executed marketing communications strategy for a variety of training, research, and performance improvement businesses. She works with the media to provide expert sources on retail training and development issues and has written and ghostwritten numerous articles for industry publications. A graduate of Tulane University in New Orleans, Marla lives in Nashville and is an active member of Nashville's writers' collective, The Porch. In addition to her marketing work, she is a freelance writer who writes the Muck Rack Daily newsletter, a digest of journalism focused on the trending topics of the day.
Nemanya has over 23 years of professional IT experience as owner of Apogee Consulting LLC, as well as virtual Chief Technology Officer for MOHR retail for over 10 years.  Nemanya is a well-rounded and extremely capable IT consultant with expertise in IT infrastructure for a start-up, to converting an Access database into a web/mobile based one for a VIP client in the music business.  He has performed most IT jobs from the mundane to the insane to ensure technology services replacement/synergy are accomplished.  He has worked with Bertelsmann Music Group and has attended and helped with the technology production of the Grammy awards presentation for several years.  Nemanya is based in New Jersey with his wife and partner Daisy.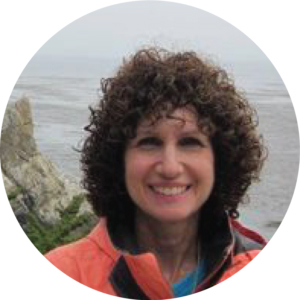 Joyce is your go-to when you have questions about billing, payments, or shipping and handling. She'll also get you the documents or accurate invoice copies you need for easy processing of payments. Joyce is a graduate of Long Island University majoring in Finance and is a Certified Public Accountant. Joyce resides in Neptune Township, NJ with her husband Marty live in Fort Lauderdale, FL , close to the MOHR Retail corporate office, and the year round warmth and sunshine.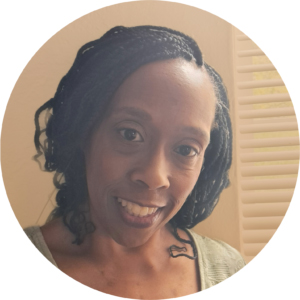 Anita Johnson
Senior Consultant
Anita Johnson is a seasoned facilitator with a passion for developing effective and engaged leaders. Her enthusiasm, business expertise, and passion create informative and open learning environments that ignite and nurture leaders at all levels. With over 15 years in corporate HR/learning leadership roles, Anita has the ability to pull from store to executive boardroom experience to bring the powerful MOHR Retail learning design alive for each leader. Anita has succeeded in leadership roles with several organizations including The North Face, Old Navy, Gap Inc, Ulta Inc, and Altard State. She is thrilled to provide hands-on content to elevate the skillset of your teams.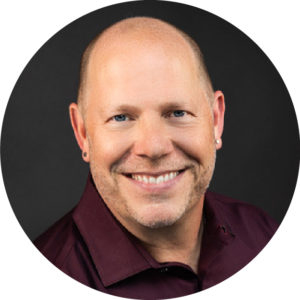 Paul Briley
Senior Consultant, Executive Coach
Paul leverages his 25+ years of experience and leadership in talent development, consulting, and coaching to help participant and client visions come to life. He is a consultative and strategic thought leader focused on creating impact for people, culture, and results. Paul has worked for large, multiunit retail organizations in addition to consulting with business leaders and stakeholders across industries. His experience on the front lines of sales and service organizations provides a unique perspective and ability to see challenges and solutions from the customer's point of view. Paul builds relationships based on a sense of purpose, action-orientation, and having fun in the process. He holds a Master's in Business Administration, is a Certified Professional in Talent Development (CPTD) since 2005, is a member of the Association for Talent Development and is currently pursuing his certification with the International Coaching Federation (ICF). Paul resides in Sacramento, CA and is the owner of Off the Comma Coaching and BrileySolutions Consulting.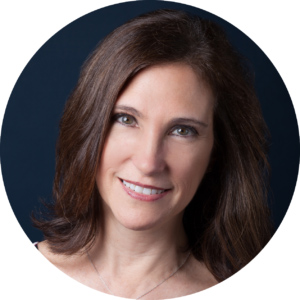 Leesa Wallace
Senior Consultant
Leesa has over 20 years of experience heading leadership, organization, and development functions in both Fortune 100 and start-up organizations. As a consultant, she has worked with retailers such as Delta Faucets, Louis Vuitton-Moet Hennessy, Ace Hardware, and Michaels to help them build the interpersonal skills that drive results. Her focus is always on bringing practical, realistic, integrated approaches to help elevate individual, team, and leadership performance by connecting the dots between business goals and employee behavior. Prior to her experience in the leadership development world, Leesa worked in public education. Most notably, she was an English teaching consultant for the Japanese Ministry of Education and, during her stay, authored a short textbook, "Japan and America: Questions You Ask."
Jay Redman
Senior Consultant
Jay specializes in leadership and organizational development, customer and employee experience management, and talent management consulting. Prior to his consulting work, he served as the Chief Talent Officer at a variety of retailers over the last 20 years, including Saks Fifth Avenue, Chico's Specialty Stores, Barnes and Noble, and Holt Renfrew of Canada. As a consultant, Jay coaches and mentors executives on performance improvement, strengths-based leadership, and many other areas of professional development. He also designs, develops, and delivers skill-based training programs in leadership, diversity & inclusion, team effectiveness, and organizational change management. He has been a keynote speaker at the University of Florida Retailing Symposium, the National Retail Federation Conference, the Gallup Executive Forum, the Employee Practice Network, and the GE Leaders Forum.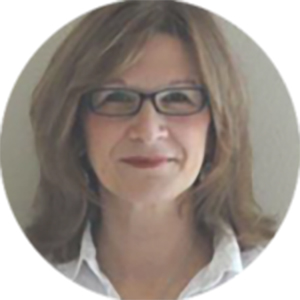 Cathy Falzareno
Senior Consultant, Instructional Design, Executive Coach
In over 17 years of consulting, Cathy has worked with a variety of clients — including Tumi, Ferragamo, Baker Furniture, and Starwood Resorts and Hotels — to design, develop, and facilitate management, sales, service, selection, and productivity programs. Cathy is skilled in the design of custom programs, simulations, webinars, learning materials, and facilitation to optimally meet a client's specific organizational needs. She has worked with senior executives as well as middle, line, and entry-level management to enhance their management skills through both one-on-one coaching and classroom facilitation. In addition, as a master trainer, she has certified individuals to train other trainers.
Prior to independent consulting, Cathy worked as a professional in both corporate and field retail environments. She has served in the capacity of senior human resource executive for several companies ranging in size from $1 billion to $3.5 billion in annual sales; managed various information technology project implementations; designed and implemented numerous training programs; and acted in management and sales capacities for field retail operations. A graduate of Arizona State University, Cathy resides in San Antonio, TX.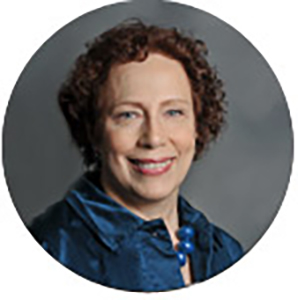 Kathryn S. Wolfson
Director of Program Development & Quality
Kathryn has more than 30 years' experience in retail industry training and course development. For clients such as Hermes, Estee Lauder, Toys R Us, MarMaxx, Polo Ralph Lauren, and New Balance Retail, she has trained in leadership, management, negotiation, technical, and operations skills. Her corporate experience includes Assistant Buyer and Training Coordinator for Rich's (div. of Federated Stores) and Corporate Director of Training for Saks Fifth Avenue. Kathryn develops and continually updates the MOHR Retail's core programs as well as custom program modules. A graduate of Smith College, she lives in New York City and has taught in New York University's continuing education program.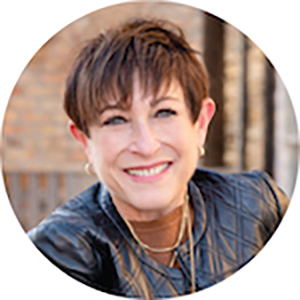 Laurel Moad
Senior Consultant / Instructional Designer / Executive Coach
Laurel has over 25 years' experience in retail multiunit senior leadership as a divisional vice president or regional vice president for retailers including L Brands, Kay Bee Toys, Laura Ashley, Eddie Bauer, and Gymboree. Throughout her retail career, she has led talent initiatives that have elevated talent selection, retention, and development across each organization. In her role at MOHR Retail, Laurel serves as a strategic business partner to clients, providing talent strategy and talent development-related solutions that change behavior and measurably impact business results. Drawing on her strong retail experience and background, she has delivered leadership, communication, negotiation, and other retail solutions to companies such as Albertsons, Bebe, Claire's, Disney Stores, Gymboree, Jewel/Osco, Oshkosh B'Gosh, PetsMart, and The Picture People. In addition to her consulting work, she is a director on the board of the River Corridor Foundation of St. Charles, IL, a non-profit that supports and advocates for projects that will enhance the downtown riverfront environment as a destination for cultural, educational, and economic opportunities that are accessible for all. Laurel resides in a suburb of Chicago, IL.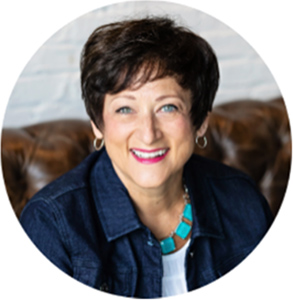 Susan Newhouse
Senior Consultant
A dynamic facilitator who harnesses the power of human connection, Susan applies principles of creative problem solving, Design Thinking, Multiple Intelligences Theory, and improv to disrupt ordinary thinking and create breakthroughs for leaders, teams, and organizations. For the past 20 years, she has led hundreds of sessions for Fortune 500 companies and designed facilitation training programs that she has delivered around the globe. Susan studied improv at Josephine Forsberg's Players Workshop of the Second City and has received certifications in LEGO® SERIOUS PLAY® Methods and FourSight™ Creative Thinking System. She also teaches at several international creativity conferences, including the Creative Problem Solving Institute, EPIC International Summit, and ACRE/EDU in South Africa.