COVID-19 Retail & Service Leadership Exchange Resources
Retail Leadership Exchange Resources
Virtual Meeting & Surveys: Themes & Takeaways
eBook
Our eBook outlines 7 practical reinforcement strategies to help your participants internalize the learning and turn it into daily practice so they can get sustained performance results.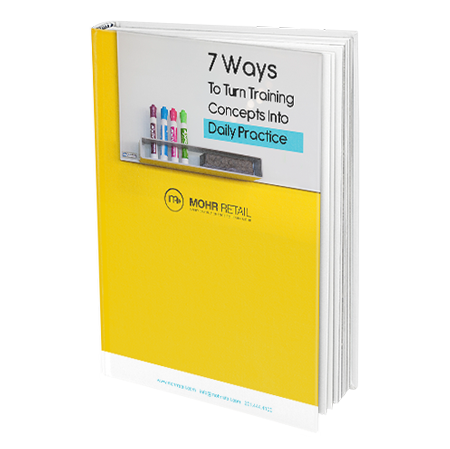 "The MOHR Retail team has been a pleasure to work with over the years. They truly understand the day-to-day challenges of the ever-changing retail environment. I certainly appreciate their partnership in our training and development efforts for our retail district managers and store managers at James Avery."

Recommended Reading
Join the Exchange
Join your retail and service industry peers to exchange ideas, best practices, and advice from each other during these unprecedented times. Contact us to be added to the invitation list.