Retail Interrupted: 5 Lessons from Covid-19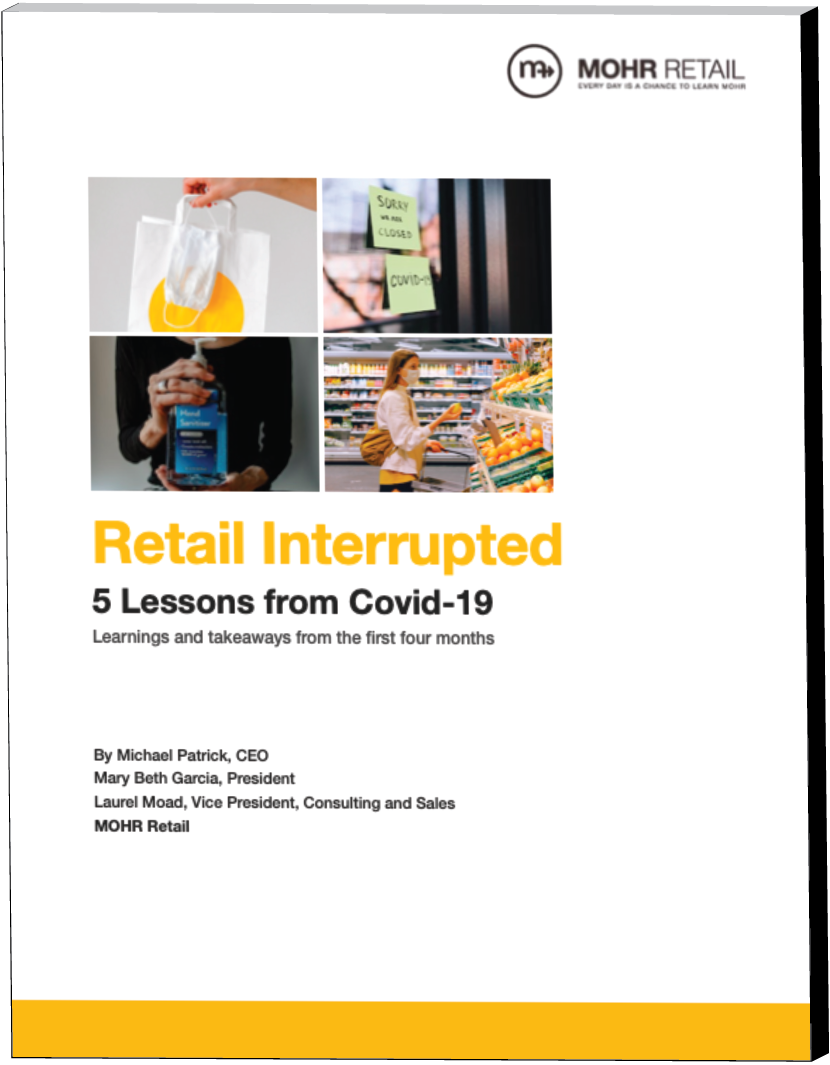 When the coronavirus pandemic forced the shutdown of most of the world early in 2020, MOHR Retail reached out to clients and friends to offer a way to support our industry during this unprecedented crisis. From those initial discussions, the Retail Service Leadership Exchange Forum was born, a bi-monthly forum of retail and service industry leaders who shared insights on the impact of the crisis, both personally and professionally, and explored how the industry is dealing with today's challenges.
Along with the peer exchange, we also surveyed the group prior to each meeting to gain a pulse on the trends, issues, and innovations happening as the environment evolved in the months following the initial shutdown orders in March of 2020. This paper captures the learnings and insights gained from the ensuing surveys and Zoom discussions with the Forum.
Download: Retail Interrupted: 5 Lessons from Covid-19
This research paper explores 5 key themes for navigating retail through Covid-19 and beyond, along with the attributes that will be critical for retail success going forward.
Please complete the form to the below to access this free research.