Our Training Creates Value for Your Business Every Day
In the dynamic world of retail, you can't afford to waste precious time and resources on training that doesn't deliver measurable results. Our retail training programs incorporate skill practice, real-world applications, innovative microlearning and reinforcement tools, and robust reporting to guarantee behavior change that lasts long after the course has ended. With a proven conceptual framework that extends across all of our programs, we make it easy for you to ensure everyone—from the store floor to the home office—is generating value for the business every day through action and behavior.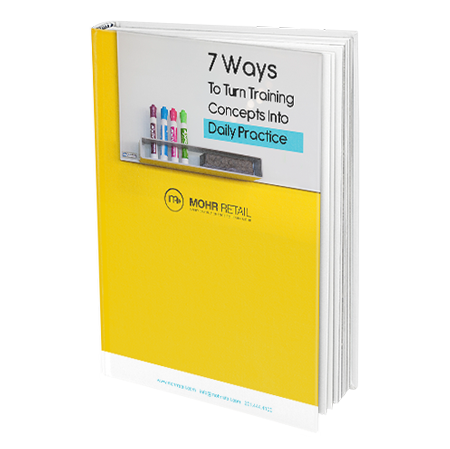 Strategic Leadership From a Distance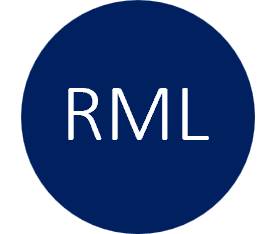 No one can be everywhere at once. Our Retail Multiunit Leadership training gives your district managers, area managers, and others the skills and strategies to connect, maximize in-store visits, and drive store results—no matter where they are.
eBook
Our eBook outlines 7 practical reinforcement strategies to help your participants internalize the learning and turn it into daily practice so they can get sustained performance results.
Game-Changing Store Leadership Skills

One manager's mindset can impact an entire store. Our Retail Store Leadership training develops interpersonal skills as well as the operational, sales, and service strategies proven to create high performance and to produce stellar results.
"21 out of the 22 DMs in the recent Retail Multiunit Management (RMM) program were internal promotes! Seven of them were also certified Retail Store Leadership (RSL) trainers. We definitely are helping achieve the client's goal of increasing internal promotes!"
Deb Brown, Senior Retail Consultant
Collaborating for Results in the Support Centers

Generic leadership programs can't address the nuances of the retail world. Store Support Leadership is specifically designed for your home office and distribution center leaders, focusing on the interpersonal skills and strategies that will improve performance, enhance collaboration, and drive results.
Increasing Profitability With Every Buy

Retail negotiation is unique, but get it right, and you'll have an instant advantage. In the Retail Negotiation Series, your Category Managers, Buyers, and Assistant Buyers will learn proven techniques to shift power, create authentic partnerships, and consistently drive profitability so they can achieve the best negotiations, even in a volatile market.
Increasing Store Sales in an Omni-Channel World

Turn showroomers into in-store buyers. Our Retail Sales Training program is a customized solution that incorporates your specific store scenarios into our core selling skills framework, giving your sales associates the proven skills and knowledge to create a superior customer experience.
Find, Attract, and Hire the Right Candidates

In retail, fit matters. Our Recruiting and Interviewing training guides retail managers through development of a candidate profile, provides unique recruiting strategies for finding candidates, and builds interviewing skills and knowledge, and for selecting the best candidates.