Maximize Your Buyers' Influence and Impact
Retail buyers have to negotiate effectively with outside vendors, but they also have to be skilled at influencing internal partners to help execute the merchandise plans. The proven techniques your buyers will learn in Retail Negotiation Series, our retail buyer education program, will help them consistently maximize their results. Considering all the variables involved with today's retail negotiations and internal partnerships, when you get this fluid and ongoing task right, you'll have an advantage right out of the gate.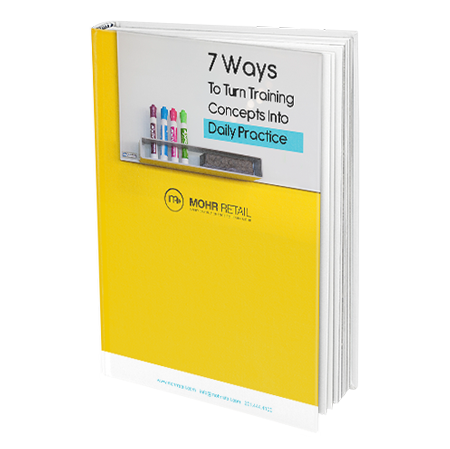 On-Site/Virtual Classroom
Retail buyer education program, delivered by our professional facilitators at your location or via virtual classroom delivery. Includes 15-minute Everything DiSC® behavioral survey for each participant. Also includes RNS+, a 90-day mobile-enabled game-based microlearning app for ongoing learning, reinforcement, and application.
eBook
Our eBook outlines 7 practical reinforcement strategies to help your participants internalize the learning and turn it into daily practice so they can get sustained performance results.
Enhance your internal capabilities by equipping your facilitators to deliver Retail Negotiation Series for your organization. Certification workshops delivered by our professional master facilitators for up to 6 candidates. Each participant receives full sets of facilitation materials for all RNS modules.
"The MOHR Retail team has been a pleasure to work with over the years. They truly understand the day-to-day challenges of the ever-changing retail environment. I certainly appreciate their partnership in our training and development efforts for our retail district managers and store managers at James Avery."