Recruiting & Interviewing
Staff Up With the Right Fit
Candidates may tell you they love working with people, but the retail environment can create challenging interpersonal dynamics. Today, shoppers' expectations have never been higher, and customer experience is everything. Your new hires must be coachable, flexible, and able to serve multiple customers with diverse needs. As an important part of your broader retail recruitment strategies, MOHR's exclusive Recruiting & Interviewing Series (RIS) training program gives your managers the strategies and skills required to make sure they hire qualified associate and manager candidates who will meet your business and customer needs.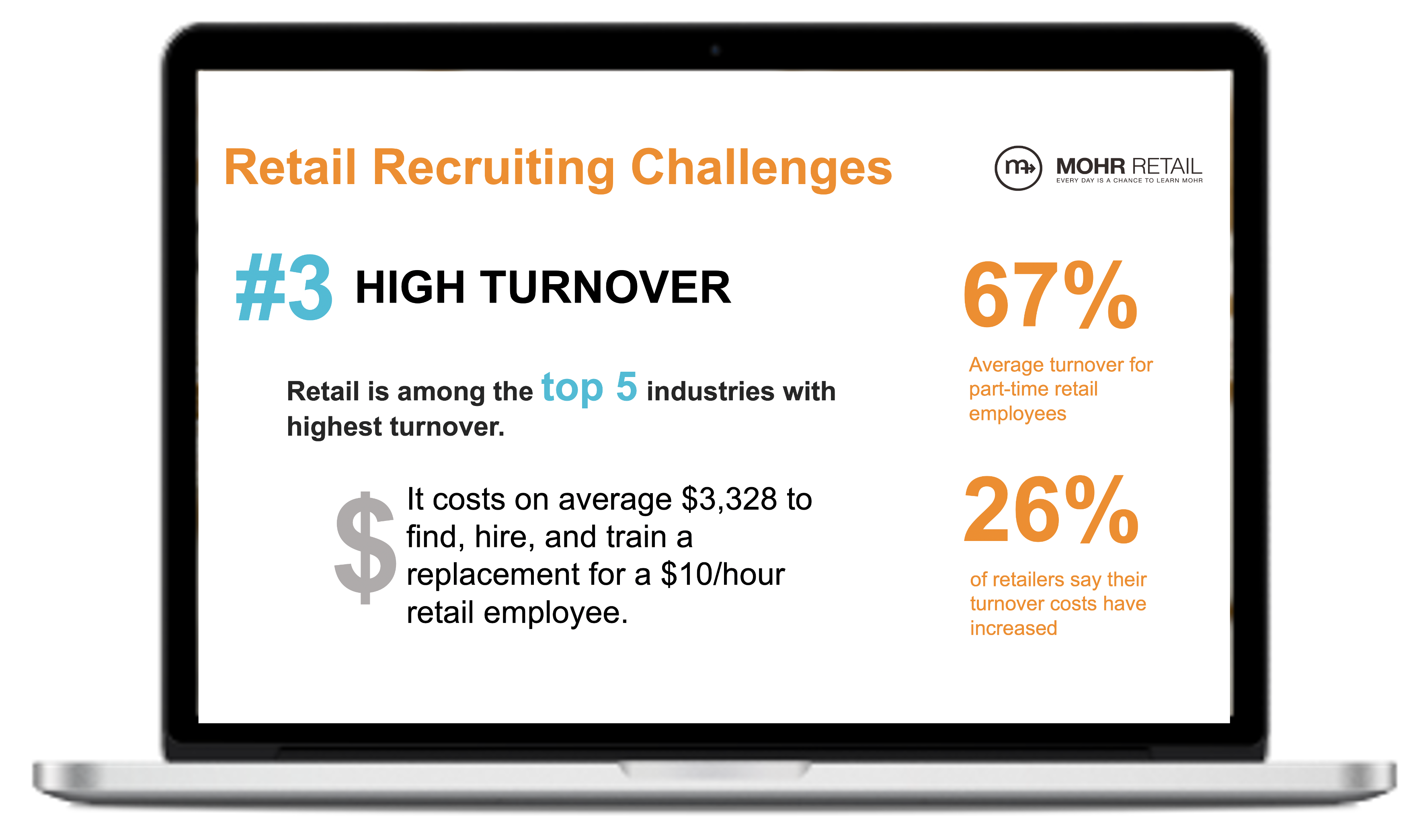 On-Site/Virtual Classroom
This training program can be incorporated into your broader retail recruitment strategies, delivered by our professional facilitators at either your location or via virtual classroom delivery.
Retail Hiring Tips & Trends
Download the slide deck from our webinar "The War For Talent — Retail Hiring Strategies," featuring trends and practical tips for staffing up during peak seasons—and throughout the year.
Enhance your internal capabilities by equipping your facilitators to deliver Recruiting & Interviewing for your organization. Certification workshops delivered by our professional master facilitators for up to 6 candidates. Each participant receives full sets of facilitation materials for all RIS modules.
"The MOHR Retail team has been a pleasure to work with over the years. They truly understand the day-to-day challenges of the ever-changing retail environment. I certainly appreciate their partnership in our training and development efforts for our retail district managers and store managers at James Avery."