Guide: The Senior Leader's Role in Training Reinforcement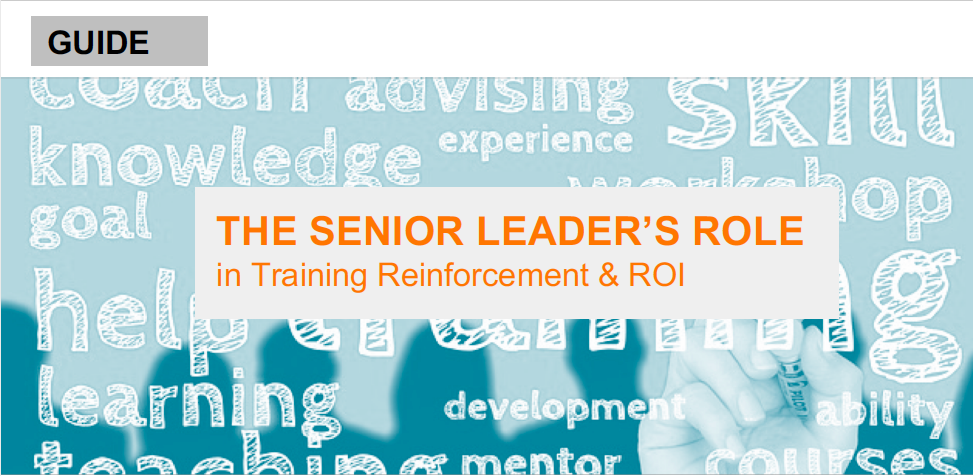 The retail management training experience itself is only the beginning of the development journey. There's too much going on in retail to expect that new behaviors and skills will "stick" and new tools and strategies will be applied without ongoing support, reinforcement, and follow-up. It's the senior leader's job to make sure what was learned actually gets used.
Download: The Senior Leader's Guide to Retail Training Reinforcement & ROI
This eBook includes tips for creating a follow-up plan, four core communication skills, and a checklist for getting ready for the discussion.
Please complete the form to the below to access this free guide.