Keeping Retail Associates and Customers Safe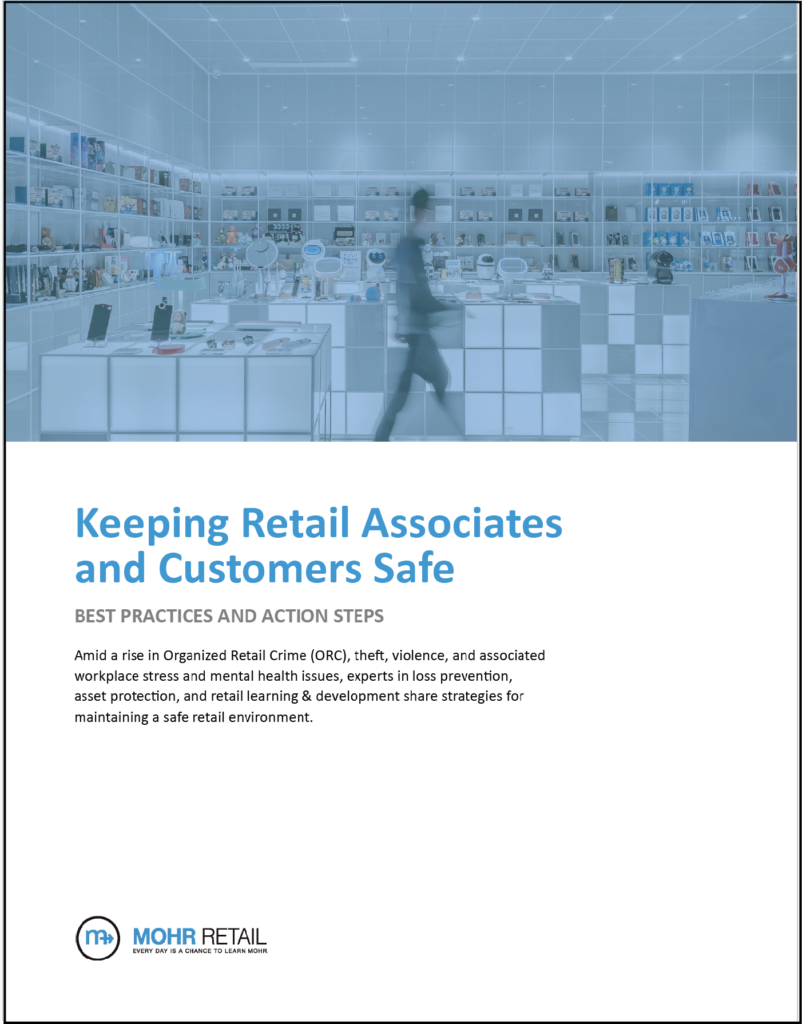 The news reports have shocked us all. A gunman walks into a store and opens fire on customers and associates. "Flash-mob robbers" target stores and ransack malls. Organized Retail Crime (ORC) rings post videos brazenly documenting their criminal activity as they steal thousands of dollars of merchandise, damage property, and shatter a sense of safety and security in local communities.
These events underscore the real risks and challenges today's retailers and their associates are facing amid a rise in gun violence, Organized Retail Crime (ORC), and theft as well as the workplace stress and mental health issues that accompany these incidents. With staffing shortages, burnout, and turnover increasing, these issues are making it even harder to recruit, hire, and retain associates and leaders — and that only makes things more difficult for your staff and for your customers.
Download: Keeping Retail Associates and Customers Safe: Best Practices and Action Steps
A panel of industry experts gathered to discuss the issue, its prevalence, and impact, and to share strategies that will support a safer, healthier, and more productive retail environment. This paper highlights some key takeaways from that discussion.
Please complete the form to the below to access this free white paper.