Talent Optimization Inc---MOHR Retail's parent company
Talent Optimization Inc. was founded by Mary Beth Garcia in 2011.  Talent Optimization Inc. is a client focused, results oriented consulting and training resource partner in building human performance and achieving increased productivity, engagement, and financial results for our diverse and respected clients.
Talent Optimization Inc. (TOI) focuses on Professional Career and Executive Coaching and Custom Training and Development.  TOI developed a bicycle safety program that was adopted to train ride leaders for various local, state, and national non-profit organizations to promote bike safety and support organized charity bike rides.  TOI is proud to work with Florida Bicycle Association, Bike MS organization and JDRF organization nationwide delivering bicycle safety and leadership skills.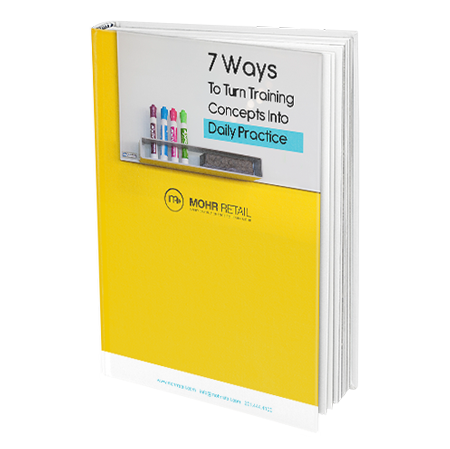 The Talent Optimization team is diverse, experienced, and talented by design. Our team is composed of experienced independent consultants, instructional designers and facilitators dedicated to providing superior client service, crucial and aligned to our client partner's needs.
Talent Optimization's success is measured by the value, performance results and relationships sustained through our client partnerships. Our work is deemed a success when we serve as our clients trusted partner and advisor; and when the services we deliver enhance our client's business objectives, and financial and human performance growth is improved over time.
We promise to be "Client Focused First" and treat your organization and employees with respect, act consistently with integrity, and manage your business professionally and with a keen focus on delivering the best return on your investment.
Mary Beth Garcia, Founder and CEO of Talent Optimization and MOHR Retail is a seasoned professional business development and training consultant. She has expertise in strategic and tactical development and optimization of talent. She has a proven track record in client satisfaction and organizational results.
She brings 30 years' experience in retail leadership and 18 years as a business development and client service expert in the training and development industry. Mary Beth has worked with Fortune 500 companies in the retail, government, local and national charity-nonprofits, medical services, hospitality, food service, manufacturing, and distribution industries.
She has developed and maintained productive, loyal, and trusted relationships with clients and internal partners at many national and Florida based organizations.  Mary Beth has the strategic leadership ability to create a collaborative environment, positive influence, and high-performance results for her clients across all industries. 
eBook
Our eBook outlines 7 practical reinforcement strategies to help your participants internalize the learning and turn it into daily practice so they can get sustained performance results.
"The MOHR Retail team has been a pleasure to work with over the years. They truly understand the day-to-day challenges of the ever-changing retail environment. I certainly appreciate their partnership in our training and development efforts for our retail district managers and store managers at James Avery."