The Retail Talent Crisis needs a New Approach.
Build the critical, people-to-people skills proven to drive results in retail — delivered on virtually any platform
The retail talent crisis needs a new leadership approach.
Develop a consistent, skillful, and strategic team of leaders, from the stores to the multiunit ranks to store support and distribution centers.
At MOHR Retail, we combine our deep retail experience with innovative classroom, online, and performance support tools to give you the optimum learning blend for your business and the best return for your investment.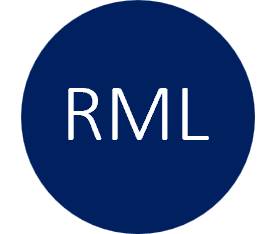 Retail Multiunit Leadership
Giving your district/area leaders who lead from a distance the skills and strategies to connect, maximize in-person time, and drive store results – no matter where they are.

Retail Store Leadership
Develop the interpersonal skills and operational, sales, and service strategies proven to create high performance and produce stellar results.

Store Support Leadership (SSL)
Giving corporate, support, and distribution center managers the skills to bridge the silos and keep the company successful in an increasingly complex, dynamic marketplace.

Retail Negotiation Series
Giving your buyers the advantage, teaching proven techniques and relationship-building skills to shift power, create partnerships, and consistently drive profitability in an ever-changing market.

Retail Sales Training
Customized approach that not only covers essential retail selling skills but applies them to the hot-button issues your associates face every day on the floor.

Recruiting & Interviewing Series (RIS)
Giving managers the strategies and skills to build their networks and find, interview, and select the right people to meet your business and customer needs.
Results-Driven Retail Leadership in an Era of Constant Disruption
The retail landscape is continually transforming. Make sure your leaders and store teams are prepared to stay ahead of the disruption:

"Because we have so many new young merchants, we felt this was a vital investment. Our merchant group spends millions of dollars annually, and every dime counts. Since the RNS implementation, I am already observing improved negotiation techniques with our many suppliers, along with resultant concessions that otherwise might not have happened. Understanding and cooperation among our merchants has gone up considerably. I am glad we made the investment."


"After researching a number of programs with multiple companies, we chose the RMM program for our Retail District Managers and RSL for our Store Managers. Both programs exceeded our expectations. Some of our supervisors are new to their positions but many have been in their roles for many years (+20). The feedback I received was very positive, and regardless of time in position, the training was beneficial to all of our managers."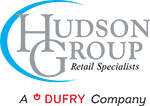 "Your group did an outstanding job, and I believe it was beneficial for all involved. I learned a lot about the people that were in the meeting and how they would react in certain situations…and I believe they learned a lot about me as well — all of which can only help build a stronger team and better negotiators!"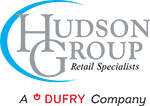 "Retail Multiunit Management has become a culture in our field management. All multi-unit managers are trained within this program in the first year of their assignment. It helps all of us to speak a 'common language' and understand what the expectations are."


"The biggest change I have seen is our willingness to dig beneath the surface of our vendor relationships. I can see an increasing trust level between us and some of our major partners. Changing culture is an arduous process, but slowly and surely, we are beginning to see the needle move."


"I found the RNS training session very helpful. The session provided valuable insights in many different ways. First, it helped me understand the makeup of my management style and how I needed to adjust to maximize the talents of my team. Understanding what makes them tick and what motivates them will help me get the most of their talent. Second, it allowed my team to better understand me. This will lead to more productive meetings and hopefully an even better working relationship."


"Why did we choose MOHR? QUALITY. MOHR gets retail. They speak the language, they understand the real-life issues, and they have instant credibility. The training programs are rigorous in design, and the examples and exercises are high quality."

"I absolutely loved the MOHR training, and it is very clear to me how valuable and beneficial this training will be for me and those I communicate with on a daily basis. I truly had a wow experience during training when I realized how much this will help me as I continue to take a daily effort to read and re-read and practice these steps. Another big factor was our trainer. She was amazing, and I consider myself lucky to have been a part of that training with her—what an understanding of retail and what we go through with customers and employees and how to navigate all the different aspects. Thanks again for such a wonderful opportunity to learn and grow as a manager."
"My on-site visits have been much more structured. I've received feedback that the visits have been more prepared and more productive. I can see a positive change in management's behaviors through these visits focusing on what is truly needed."
"Having retail-specific examples makes the online learning more effective because it has more relevance and gives a laser focus...these examples are more easily understood and the training is more readily applied. This means more ease of building great new productive skills and habits by the trainee."