Leading Change: Gaining Commitment to New COVID-19 Realities
DATE: Wednesday, June 17, 2020
TIME: 3:00 PM EDT/2 PM CDT/12 PM PDT
PRESENTERS:
Michael Patrick, CEO, MOHR Retail
Mary Beth Garcia, President, MOHR Retail
REGISTER NOW
Multiunit managers have to communicate the changes that come next—and get everyone on board with them.
As stores begin the process of reopening, retailers are focused on developing their go-forward strategies and outlining the steps it will take to adapt to evolving compliance and customer requirements. Multiunit managers are the lead communicators on these initiatives, and they have to be able to gain commitment from their store teams—even when things keep changing and so much remains unknown.
In this highly engaging 45-minute webinar, MOHR Retail CEO Michael Patrick and President Mary Beth Garcia will introduce a set of practical tools and models your multiunit managers can use to prepare, communicate, and follow up effectively so that everyone gets on board and executes these critical initiatives properly. You'll learn:
How to help people deal with change that forces them outside their comfort zone
Tips for communicating one-on-one and in groups, including the dynamics involved with each type of meeting
A Change Management model to identify developmental, transitional, and transformational changes and the time needed to understand and accept each
Discussion strategies for being an effective change leader, even when you don't have all the answers
Register now.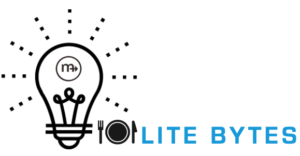 Grab a quick bite or a snack while picking up some food for thought and practical strategies to fuel your day. Our Lite Bytes webinars are the perfect interactive pick-me-up, focusing on the most pressing topics in retail management and training today.
Get your questions answered by our experts and special guests, and take back valuable tips and tools you can put to work right away.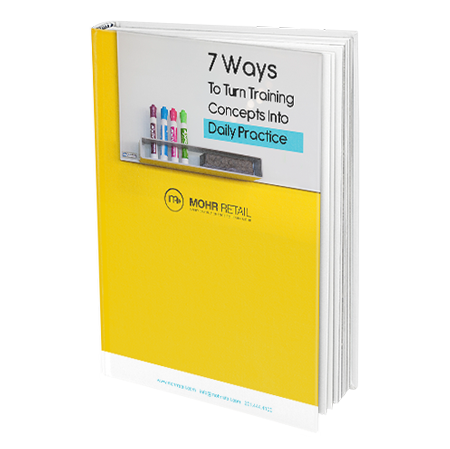 eBook
Our eBook outlines 7 practical reinforcement strategies to help your participants internalize the learning and turn it into daily practice so they can get sustained performance results.