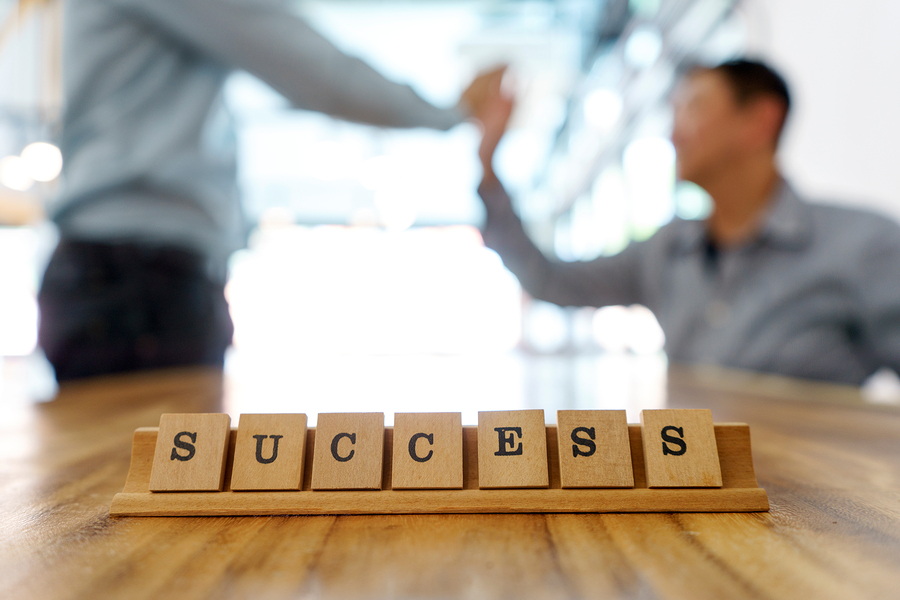 4 Skills Retail Leaders Need to Succeed
We're often asked what key skills and behaviors store managers, district leaders, and other retail leaders need to succeed in today's challenging retail environment. While the retail world continues to go through disruption and upheaval, we've seen through our continuing research over the years that there are a few core, foundational attributes that are consistently exhibited by the best of the best.
Here are four of the things successful retail leaders do on a consistent basis to leverage the potential of their people and stay focused on the goals that are most important to them, their companies, and their customers.
Unleash motivation: Effective retail leaders understand that motivation is an outcome of associates or store leaders feeling confident that they have the ability to do whatever it takes and use their skills and knowledge successfully. Unleashing that motivation requires a combination of emotional intelligence and communication skills as well as the ability to shift between "leader" and "manager." People who are good at managing can, at times, fall into the trap of just wanting to get the job done and taking on too much of a hands-on role in achieving results. Leaders, on the other hand, focus on engaging their entire team, developing other leaders, and being proactive rather than just making sure the job is done.
What does this look like in practice? The best retail managers communicate in a way that engages and connects — which means more asking and listening vs. telling and directing. It's about empowering people and being able to express confidence in that person's ability to handle the responsibilities.
Retain quality talent by developing it: Smart managers value the opportunity to grow, teach, and develop their teams — what we call "delegating to develop" — because they know how important this is to reducing turnover and encouraging succession.
In retail, there are plenty of opportunities for advancement and promotions from within from the store/sales level to Manager, District, Regional, Buyer, Store Support Center positions, as well as HR, LP, etc. But the industry also has one of the highest turnover rates. So keeping your associates engaged and learning, by developing their skills at all levels, is essential. Most associates leave a job because of the boss. If the boss believes in development and growth for all, he or she has a better chance of retaining top-quality associates.
Celebrate big — and small: In a similar vein, the best managers celebrate successes. Celebration in retail rarely involves financial rewards. Instead, it's the backroom "star" boards for top achievers in sales, productivity, UPT's, AVT, etc. Regular recognition is key to rewarding and keeping staff motivated and feeling valued — a pizza lunch on a busy holiday Saturday can mean the world to tired retail associates who can only spare 20 minutes to wolf down lunch and rest their feet before heading back out to help customers.
As one of my regional vice presidents told me years ago, little things don't mean much . . . they mean everything!
Lead change: Flexibility to shift to the needs of the associate or store leader and where that person is in their career is a key leadership quality of successful retail managers. But flexibility today also means being able to quickly adapt to the changing demands of the retail industry and the educated, connected consumer.
To keep the business competitive, changes come every day, often from Store Support Centers, which are regularly adjusting pricing and promotional strategies. Effective retail leaders don't just implement and manage change; they lead it by engaging their team in the reason why and the impact of the changes. They gain commitment, not just agreement, from their store teams to understand the bigger picture and become more engaged in the process. That, in turn, leads to better service to their customers to drive stronger results.
These skills and behaviors are what ground great retail leaders, even when everything around them might seem out of their control. And it's how they're able to consistently lead and grow high-performing, customer-focused teams, no matter what challenges come next.
Read our research report on effectively leading multiple store locations from a distance for more insights about the keys to success in retail management.