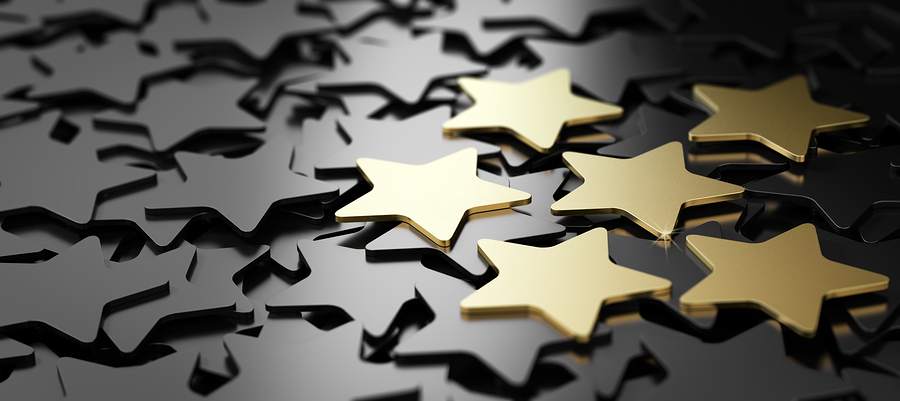 4 Ways Store Managers Create Legendary Customer Experiences
The National Retail Federation's Big Show is upon us, and once again, the digital transformation of retail is front and center: Topics like the latest disruptive technologies, artificial intelligence, and innovative apps and new ecommerce developments abound.
At the same time, we know that tech, on its own, isn't the cure-all for retail's latest disruptive phase or the single way forward in this period of reinvention. As Marc Metrick, president of Saks, recently said, "When you think about the online versus the offline experience, we don't need AI in our stores. We have 'I.' We have living, breathing, 4,500 style advisors in our stores." Instead, he says, their focus is on "the convergence between tech and this living, breathing, selling associate."
It's a smart move. While technology is serving an important and integral role in the way retail transforms itself, the human context still matters.
Just look at some of the stores Retail Dive has highlighted for this year's NRF Big Show attendees to visit while they're in New York. The list includes an "ecommerce darling" with a store that's "all about service" (no, not Amazon's bookstore, but that, too, made the list). There's a "shop-in-shop concept" that "employs highly trained store associates that know brands as well as the manufacturers, allowing them to engage with customers at a higher level." And there's a brand's store that "aims to immerse customers in the community."
So yes, you have to have technology, and innovation, and imagination. But the bottom line, as one of our clients recently put it, is all about "legendary service." And today's legendary service may be something different from the way you defined it in the past. It's not enough to be friendly. It's not enough to put on a good show. Customers want a personalized experience, and that takes a new level of skill and attention — at the associate level, absolutely, but it starts with leadership, from the region or district to the stores on down.
In other words, the "I's" still have it, and they can often be a retailer's biggest differentiator.
Store Managers: Hosts of the Party
A big portion of the responsibility lies on the shoulders of store managers. Part of the excitement and challenge of managing a retail floor is that you need to be aware of everything but know that you may not be able to be directly involved in it all. From the time customers are greeted when they enter the store until the time they leave, there are any number of opportunities for their service and sales experience to be either enhanced or eroded.
This is why the best store managers spend as much time out on the floor as possible. It's kind of like being the host of a party. (In some of the new, highly experiential stores and experimental pop-up shops, that's almost literally the case.) So you always want your "guests," or customers, to feel as though they're the most important person there and that their unique needs are being anticipated and met. The customer experience has to be amazing in every single part of the store.
As host of this party, the leader has to be aware of what's going on and able to make smart decisions in the moment. To keep a handle on it all, you have to be particularly proficient in floor supervision — one of those retail management roles that requires a combination of both art and science, as it demands a range of interpersonal skills, operating knowledge, and intuition.
It helps to have some consistent guideposts to keep you grounded. In our research and work with national retail organizations, we've identified 4 key guideposts that high-performing store managers consistently use to maintain awareness of the entire store and direct their actions when needed:
Make every move count: As they move from one part of the store to another, effective store managers use it as an opportunity to make eye contact with staff and customers, maintain the store experience, and check on situations where they've previously been needed. It's how they keep service and sales moments on point, personalized, and moving along.
Connect customers to team: Store managers know the store, its services, and staff better than anyone. That's why high-performing managers are always on the lookout for customers who might be signaling confusion or frustration, and quickly get them to someone who can help them. It's a proactive way of ensuring everyone's customer experience is positive.
Capture perishable sales moments: Customer interest is fleeting. By listening and observing their associates in action, the store leader will be able to pick up on situations where they might need to interject themselves into the conversation to add value (without taking over). Strengthening the benefits the associate has presented may be just what the customer needs to hear to make the decision.
Use cues to anticipate needs: People usually come into a store with positive expectations that they'll get what they need. The store manager should look for verbal or non-verbal cues that indicate either the customers' or the staff's experience is less than satisfying. That moment is one for action and intervention. Step in then, and you're more likely to get all the facts and have an opportunity to reshape what's happening.
One guidepost isn't more important than the others; they're all used throughout the time on the floor to maximize the leader's presence and impact. Whether it's helping to lift the associate's game to the next level or to bridge the customer, technology, and the staff, the leader's floor supervision effectiveness influences all aspects of the experience.
So as you work on your technology strategy and explore innovative new store models, don't forget the critical retail training strategies that need to be in place — perhaps now more than ever — for your leaders, assistants, and associates. No matter what groundbreaking experiences you've set up or how many tech features, apps, and gadgets are available, in a constantly changing retail environment, they're still just the connecting links in the human chain.
Interpersonal skills are what consistently drive results. Make sure your people are ready to show up and deliver on the promise of a legendary experience.