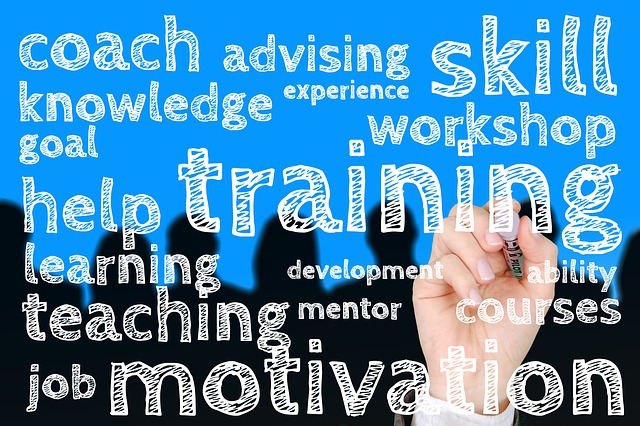 How to Maximize Retail Training's Impact
When you send a district manager or retail store leader through a training program, it's an investment—of time, money, and effort, not to mention the fact that they're going to be away from their daily responsibilities. But it's also an investment in the future of the business. It's a down payment on the results and impact you expect to see when they return.
And they should be able to create results from day one. But the training itself is only the beginning of the development journey. There's too much going on in the retail environment to expect that the new behaviors and skills will "stick" and new tools and strategies will be applied if there isn't ongoing support, reinforcement, and follow-up. And that means senior leaders play a critical role in getting the full return on the training investment. It's their job to ensure that what was learned actually gets used.
Part of this is accomplished through specific coaching, feedback, and reinforcement steps. But since DMs and store leaders often look to their supervisor's behavior to set their own priorities, a lot of it comes down to how much importance senior leaders place on this responsibility. If they don't have time for it, and if they aren't consistently applying relevant concepts to their own role, then the message is clear—none of that really matters.
And so it's back to business as usual. That is, minus the time, money, and effort put into the training.
It's the Issues You Know About—and Don't Know About
How can a leader make sure that investment doesn't go to waste? At a high level, it starts with shifting your mindset from a reactive to a proactive approach when it comes to your direct reports' development.
When DMs, store leaders, buyers, or anyone else comes back from a great training experience, they're going to have good intentions. They'll be motivated and excited to put those concepts, behaviors, and skills to work. That means you have to be prepared to capitalize on that energy and keep the momentum moving forward. Otherwise, old habits will creep back in.
So your initial follow-up needs to happen soon after the training and it needs to be well thought-out. Having a structured plan and strategy in place before you get into the discussion is critical to making sure the conversation will be productive. This discussion strategy might include questions like:
What commitments did you make during the training?
What measurable impact are you creating since the training?
What aren't you using from the training—and why?
A lot of times, personal style influences what different people will take away from training. Good leadership is dealing with what you see and know and also with what you don't know. The things you don't know have to be teased out. Asking that all-important "why" question will help you understand what's really at the root of why someone's not applying certain training concepts.
Keeping Development on Track
Being an effective leader involves both measuring results and uncovering areas of skill deficiency. Through observation, discussions, and other follow-up, you'll be able to pinpoint the skill gaps so you can be more strategic about how you work with the person to address them.
Depending on what you discover, you may suggest different courses of action, such as:
Pairing the person up with someone who's really good at that specific activity
Spending more time personally with them to help bridge the gap
Sending the person to additional training
The point is, this kind of essential ongoing development doesn't fall to L&D. The responsibility has to pivot to leadership, and it gets done through specific coaching, reinforcement, and follow-up practices. For many senior leaders, it'll be a growth opportunity for them as well, requiring new tools, skills, and strategies to be effective in the role.
And finally, keep in mind that your managers are taking on a lot, juggling both their own growth and development and the day-to-day whirlwind that is the business of retail. After participating in a program like our Retail Multiunit Management training, they're coming back with a huge amount of new information, skills, strategies, and tools. Expecting immediate compliance and instant proficiency just isn't realistic. It takes time. Without ongoing reinforcement, it will be way too easy to slide back into the old business as usual.