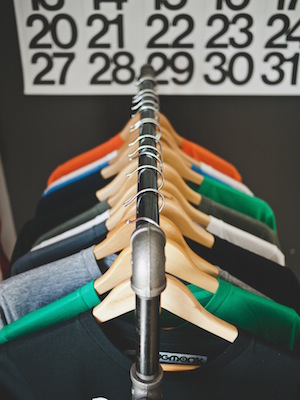 Preparing Store Leaders for the Retail Fall/Holiday Season
At the store level, execution during the fall/holiday season is everything. This means your store leaders have to be able to communicate the specifics and importance of what to focus on. They have to coach and reinforce sales and service behaviors. They have to be prepared to address their teams as soon as they see signs that they're struggling or veering off track to meet their goals.
All of this requires store management teams to be skillful and competent in some specific key areas: setting performance standards, coaching in real time, handling floor supervision effectively throughout the shifts, and celebrating frequently and/or having tough feedback sessions on performance when necessary.
And all of these are learned skills. They aren't behaviors or competencies someone can pick up and master and consistently demonstrate simply by reading something or watching a quick online video. Your store managers need more than information; they need personal interaction, practice, and feedback.
But as those of us who've worked in retail know, the reality isn't so simple. There are a number of significant barriers—from time to budget constraints and more—that make it difficult to implement effective leadership development training for store leaders. And just from a practical perspective, it's tough to take people out of the store for training.
We know we need to do something, though, so frequently what we end up with is a lot of stop-gap approaches—the fastest, most efficient ways to get the information across. The problem is, this method doesn't typically address our most important objectives, those things like changing behavior, getting people to use new skills and behaviors more consistently, and truly making our store leaders better store leaders at this most critical time of the year.
Retail Store Leadership Training: A More Manageable Approach
There's no denying that time, money, and the challenges of taking people out of the store are real obstacles. But changing behavior is a process. Store leaders need to be able to practice, try on new behaviors and skills, get feedback, and learn from each others' experiences. This can't be accomplished without some level of classroom interaction to set the groundwork for learning.
But that doesn't mean you have to pull your entire management cadre out of the stores for three days of training.
We've been thinking about how to make this a more manageable process so that our clients can have a realistic, feasible implementation while still getting the outcomes they need.
Here's a strategic approach that might make it easier for you to manage the process of developing your store leaders for this holiday season:
Start small and build from there. Don't feel like you have to take everyone out of the store right away. Follow the Pareto Principle: There's probably about 20% or so of your store leadership that is doing well. Start here. When they get development and support tools that push them to "consistently excellent," it can make a big impact, and from there, it's possible you'll be able to fund additional groups. Keep in mind that this is also an important piece of a high-performer retention strategy. Your best want to keep getting better, and if they can't do it with you, they'll be more tempted to find a place where they can.
Focus on the essentials: Retail leadership competency is a wide-ranging topic. Don't try to cover it all, particularly if time and resources are tight. Consider what essential leadership skills the store leaders you're going to develop need to master this season—based on their skills gaps, the needs of the business, and those core competencies that get to the heart of retail leadership effectiveness—and then build out your plan from there. For ease of implementation, you might try a one-day kick-off followed by a half-day focused on a key application area.
Deploy online tools with your key objectives in mind: The accessibility of online and mobile-enabled tools makes them very attractive for retailers. But if all those tools do is provide information, no matter how convenient they are, they aren't getting you closer to your goals. Instead, use web-based and mobile solutions that include gamification and real-time reporting for senior leadership as follow-up to keep learning top of mind and to pinpoint hot spots for ongoing coaching and support.
Store managers actually control very little of what they receive in the store and when, how much payroll they have, and other profit-impacting elements. But what they do control and influence is their people. Being more skillful and effective in communicating and connecting with their teams is how they contribute and create impact, during the holiday season and beyond.
Try this approach gearing up for the season this year, and see what a difference strong store leadership can make.