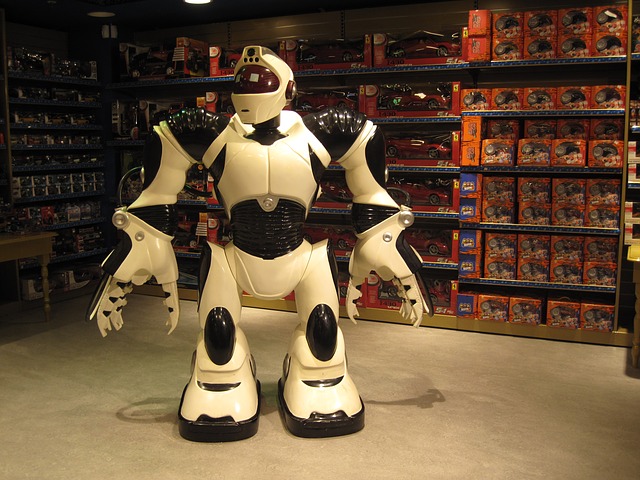 In Retail, Technology May Be Cool, But So is Competence
Every new technology announcement in the world of retail is guaranteed to generate a lot of buzz. Take Amazon's Dash Button, for example. Press a button, and you've instantly placed an order for those common, high-volume commodity items. Convenience for the consumer, more valuable data on customer buying habits for Amazon, more talk of robots taking over.
Of course, technological advances mean customers have more access to information about you and your products, too. The question is, do they know more than your associates?
I thought about this as someone recently said to me, in reference to a large, well-known national chain, "Oh, I love going to that store. I never buy anything there, though. I buy what I need online."
Well-Informed Customers Are Raising the Bar
Customers are coming into your store today with the Internet in their hands (or on their wrists). They don't have to leave to comparison shop or track down other options or learn about product features.
And with all of that information they have immediate access to, your associates have to know more. They have to be one step ahead of the customer and be able to read cues, anticipate questions, make compelling statements and sell value. Otherwise, you're going to be on the losing end of a race to the bottom.
Here are just a few of the questions retail management should be asking in today's environment of the well-informed, technology-enabled consumer:
Do our managers know how to coach in real time? First and foremost, this is a leadership issue. Your managers need to be able to have frequent, nimble conversations on the floor with their associates as questions and issues come up. Effective leader-coaches know how to take advantage of those opportunities for feedback, practice and support in the moment. Seizing those few minutes, several times a day, is what builds competence and confidence over the long term.
Are your associates skilled enough to convert customers in the perishable sales moment? Can they make the powerful statements that demonstrate your value to the customer? Now more than ever, associates need the interpersonal skills to respond to different situations and make it an obvious choice for the customer to buy from you instead of opting to click around for the lowest-cost online option.
How knowledgeable are my associates on what we sell today?Revisit your product training. If you haven't updated it in five years, it's unlikely it's doing anyone any good today. And if your customer knows more about your offerings than the people who are supposed to be helping them, there's really no advantage to buying from you over any other alternative, whether online or offline.
Think of the disservice you're doing to your associates if you and your leaders fail to equip them with the skills and knowledge to manage those perishable sales moments. Who wants to feel like the least-informed person in the room?
That's why no matter how cool technology is, competence will never go out of style.
What strategies are you using to help associates be more successful in selling to today's well-informed customer? Tweet your thoughts at mohrretail.