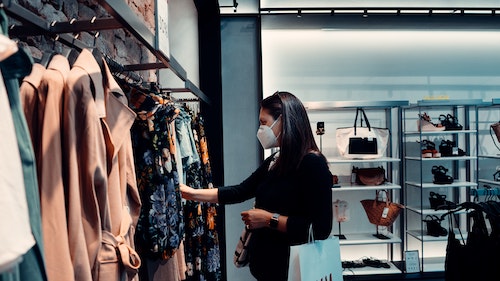 MOHR Retail to Donate Virtual Instructor-Led Training and Microlearning to Retailers This Summer
The COVID-19 pandemic has devastated retail businesses and, as a result, their training budgets. But as stores reopen, the leadership and other interpersonal skills that once were essential are now critical. Resetting expectations, overseeing compliance on health and safety, and coaching in real-time to adjust service levels are just a few of the situations that associates and managers will need to be able to address confidently.
The urgency to address these core skill needs, combined with budgetary, time, and travel constraints, has created a unique challenge for retailers, and it's one that MOHR Retail realized it's uniquely equipped to address.
"MOHR Retail has been providing retailers this type of training for over four decades," notes Michael Patrick, MOHR Retail's CEO. "Especially now, we want to help the industry that we know better than any other training and consulting company. That's why we are using the summer months of July, August, and September to donate virtual instructor-led training sessions and online microlearning to active clients."
All of the content related to the Retail Store Leadership and Retail Multiunit Management programs has been converted into virtual instructor-led training. Facilitated by MOHR Retail's expert instructors via the Zoom platform, these virtual sessions provide critical skills in an interactive, highly engaging way, using the same research-backed, retail-tested concepts and learning approaches applied in the onsite classroom workshops. The training modules in the Retail Sales Training program, which are customized based on the retailer's specific scenarios and requirements, can also be modified to include new COVID-19 selling and service skills.
"One of the many things we've learned from our bi-monthly Retail Service Leadership Exchange Forum and surveys over the past few months is that remote learning is no longer the barrier it was once perceived to be," says MOHR Retail President Mary Beth Garcia. "We also learned that strong leadership and customer service are more important than ever, so we're delighted we can give back with training that's targeting these vital retail business drivers in an easily accessible way."
For optimum learning, retention, and efficiency, the facilitated workshops are delivered in three-hour sessions over the course of two to three weeks. These sessions are complemented by online prework, the online DiSC® Profile survey, electronic support/reference materials, and post-workshop microlearning for 90 days via a mobile-based app with gamification and a competitive leaderboard to maximize on-the-job application.
"We are all making progress, and with time and continued effort we will begin to get back to the new normal in an industry we all love and support," says Patrick.
To learn more about this offer or any of MOHR Retail's virtual training and consulting services for retailers, contact MOHR Retail at 201-444-4100, or email Michael Patrick or Mary Beth Garcia directly.