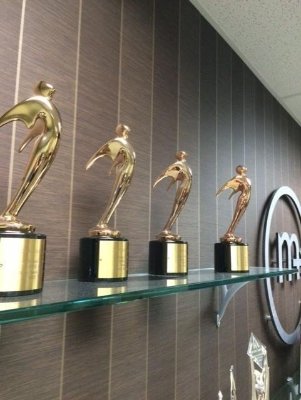 Our Clients Keep Us Reaching for New Heights
Our clients help us continually push to new levels of excellence in order to deliver to the absolute best retail training experience for their leaders—so they can get the lasting outcomes they need.
And while the trophies and accolades are icing on the cake, it's still always a thrill to learn that we've won another International Telly Award for our video work with a client.
Which client? Stay tuned for the big reveal!