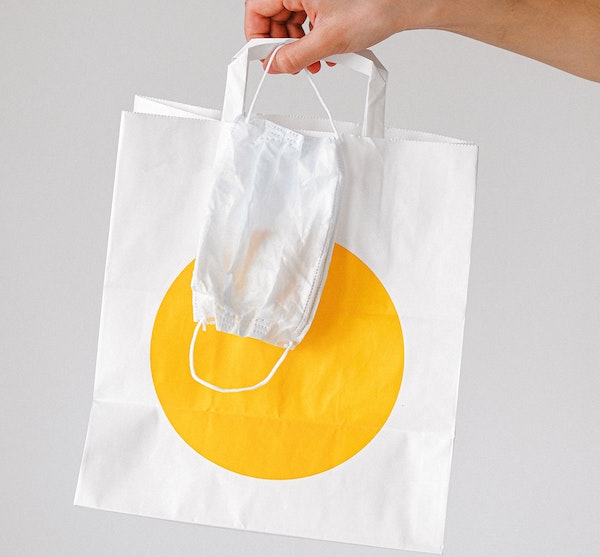 From Burnout to Skill Deficits, A Retail Leadership Check-Up as the Pandemic Enters a New Phase
From the retail store floor to the corporate office, leaders, managers, team leads, and supervisors are adapting their strategies and focusing on enhancing their retail leadership skills as the pandemic wears on.
We recently reconvened our virtual Retail & Service Leadership Exchange Forum (RSLEF) to check in with some of the top retailers in North America to see what's changed over the past few months, how they're dealing with the challenges, and how they see the future shaping up. It was our first meeting since June of 2020, so there was a lot to catch up on.
With many more months of remote and flexible work under their belts now, our forum members had plenty to share about shifting job responsibilities, changing shopping habits, the impact of extended remote work, and how they're approaching back-to-work strategies in the corporate office and support centers. What follows are some highlights from our discussion, with a particular emphasis on issues related to engagement, productivity, and leadership development. (If you're interested in receiving the full summary report and/or in joining future meetings of the RSELF, just let us know.)
Retail Roles: Expanding, Flexing, and Creating New Challenges
What's new in retail work? Dealing with associates who test positive for Covid. Constantly updating schedules. Conducting contract tracing. Spending more time working on PTO policies and dealing with insurance issues. Reimagining customer engagement and service in a brick-and-mortar environment where there are fewer walk-ins and where store traffic is down as much as 38%.
In the field as well as in corporate office areas like HR, Store Ops, Loss Prevention, Learning & Development, and others, retailers are seeing job roles, accountabilities, and responsibilities continue to expand and adapt. In the survey we sent out prior to the virtual meeting, a number of forum members told us that their team's ability to adapt over this past year has been a highlight and a strength.
Especially now, being able to rise up to the needs of the moment is critical. We need people to be willing to pivot as necessary. But there are some downsides, too. It also means that the job an associate was hired for, had skills and talent for, and was passionate about may not be what the organization needs right now. That's taking a toll on some who want to return to their "old job" — a job, by the way, that may not exist right now, at least not in its pre-pandemic form.
Keeping Retail Associates (and Leaders!) Engaged
What retailers are learning is that flexing too long can cause burnout, and not just for associates. Many field and store leaders have had to adjust their focus as well, but their "old job" still needs to be done. That's not just burnout; it's overload, and it means you're at risk of some essentials falling through the cracks. With only so many hours in a day, something's got to give.
To address this issue, one forum member told us their company has shifted dollars from corporate to the associate relations and compliance departments, with help from HR and Talent Development, to support Covid-related issues. As a result, field retail leaders are able to focus more of their attention on innovating their customer engagement and service models and on leading their teams.
That's important, because multiunit managers, store leaders, and corporate office supervisors all need to be working on strengthening interpersonal relationships and communicating effectively with their teams right now, particularly if they're working remotely. While technology has made the process of staying connected fairly smooth and seamless, it's still no replacement for being there.
As our forum members shared, some associates are feeling isolated and missing those "accidental collisions" with their colleagues and supervisors, whether in the breakroom, at the elevator, or out to lunch together. These are the kinds of interactions that can't easily be replicated in a virtual environment, where things are more scheduled and structured. Both morale and productivity can take a hit when remote workers lose out on the spontaneous interactions and brainstorming that come from the informal watercooler moments.
Pandemic or not, increasing employee engagement and fostering resiliency and trust requires leaders who are skilled at listening to team member concerns, setting clear expectations, providing constructive feedback when appropriate, and coaching to develop their strengths. Today's environment only intensifies the need for leadership that understands and can flex to the needs of individual associates.
Leveling Up Retail Leadership Skills
As jobs and roles continue to morph, many retailers are looking at ways to disrupt the traditional org chart and create more "fluid" teams. This is a trend we're seeing pick up in the support centers and home offices in particular as work-from-home has enabled associates to take more control over their work-life choices. But this means there's even more pressure on retail leaders to enhance their interpersonal skills and strategies so they can communicate effectively with their employees, make sure associates in far-flung locales stay connected to the mission, and help them grow in ways that will be personally meaningful and fulfilling.
Some of our forum members are concerned that their leaders don't currently have the level of skill they need to be fully effective in these areas. The survey we conducted prior to the meeting revealed that respondents are looking for best practices around people development, employee engagement, and how to do more with less, as well as how to approach L&D differently and adapt retail skills training to a virtual environment.
The good news is, virtual has removed some of the barriers to developing skills in the retail industry. Members told us they're looking forward to getting back to implementing a full learning and development strategy, one that incorporates the many advantages of virtual, from reduced travel costs and greater flexibility to consistent reinforcement and application through smaller, more frequent learning that can happen anywhere and at any time.
There's still plenty of uncertainty ahead. Plans keep shifting and many unanswered questions remain as we continue to navigate these uncharted waters. But strong, engaged leadership remains one of your most powerful defenses against disruption.
---
Get in touch for information on how to get involved with the RSELF and to learn about research-based virtual retail leadership development options for your multiunit managers, store leaders, and store support center leaders and professionals.