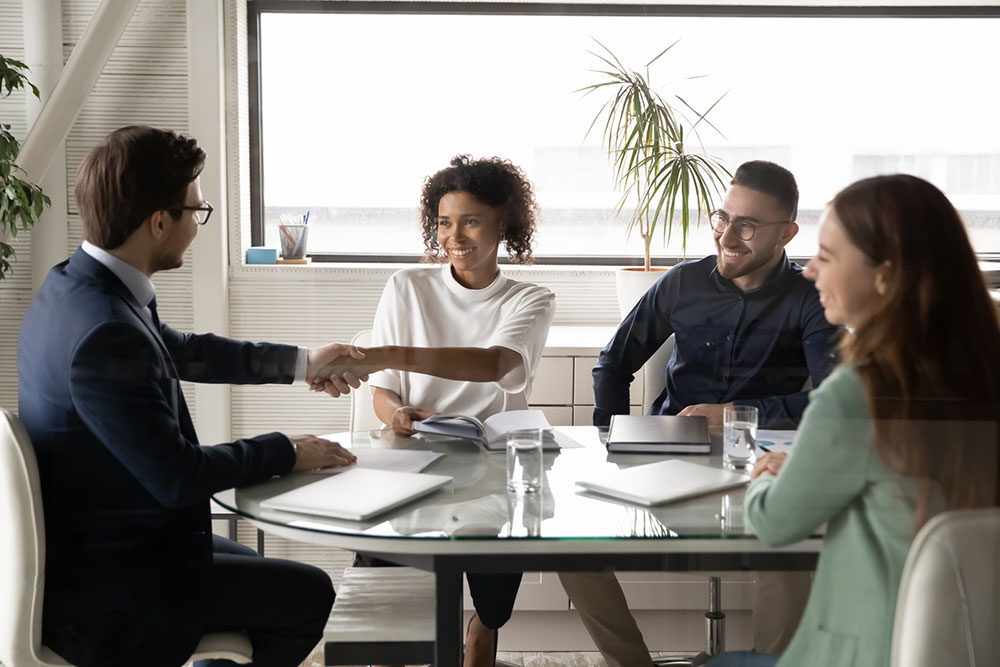 How Retailers Can Overcome Supply Chain Chaos
Resolve to Make this the Year of the Retail Merchant
"Within the last three years, retailers had to adapt to the most volatile circumstances of the last 30 years, dealing with pandemics, war, inflation, and energy crisis." – Retail Trends 2023
These past three years have turned the retail merchant's world upside down with supply chain issues. At the beginning of the pandemic, sourcing was difficult, at best, due to the fast change in consumer spending and the pivot to different product categories.
Once the goods were sourced, the next challenge was getting them manufactured since many factories were closed. Even if they were produced, there was another obstacle in the way: containers stuck in ports, adding to the delays in getting the goods into the country. In the midst of all this chaos, shipping costs skyrocketed. Unlike an earthquake or a tsunami affecting one small part of the supply chain, this was a perfect storm roiling across the entire global supply chain.
Things gradually calmed down, but we barely had time to exhale before more clouds started building on the horizon. Consumer habits changed again, which impacted buying patterns and needs and resulted in reduced online spending. Categories suffered while just-in-case inventories left retailers overstocked with goods and scrambling to unload them through deep discounting.
Buyers and category managers have been playing catch up ever since, reacting tactically to these rapid swerves in both the external environment and consumer behaviors. Strategic planning and forecasting have taken a back seat. It's a reminder of how hard it is to be strategic in retail — and how much more important it is going forward.
All of this has me thinking about what we need to do as we kick off another year of uncertainty with, hopefully, some leveling out. How do we navigate this frenzied environment? While many retail leaders I've spoken with are expressing cautious optimism about the economy, the reality is, the new normal is ever-changing. As retailers, we have to be nimble and flexible to change, yet we can't remain in permanent reactive mode.
I've decided to declare this the Year of the Retail Merchant. These team members haven't had the opportunity to sharpen their skills in a very long time — and with the breakneck pace of change, massive shifts can happen in just a few months. Category managers and retail buyers are overdue for some creative and strategic time to do their best work and experience career best moments.
By and large, these professionals have been out of their comfort zone far too long. They've had to expand their zone and capabilities along the way, but it is time to be more intentional as the business settles into the next cadence and cycle.
What does that look like?
Retail Negotiation Opportunities Ripe for New Thinking
The big question to consider is whether your team has the skills, strategies, and focus to recognize and take advantage of the new opportunities emerging from some of the challenges of recent years.
For example, retailers leaned into their digital footprint using their ecommerce divisions to battle lower foot traffic in the stores over the past two to three years due to Covid. But with more than half of U.S. consumers saying they prefer stores to websites, even digital native brands are paying attention to the critical role brick-and-mortar retail plays in today's omnichannel strategy.
From big chains like Macy's to specialty retailers like Journeys shoes, we're hearing retailers say they need to shift more attention back to the stores to keep shoppers loyal. Vendors, meanwhile, want them to bring up inventory levels before paying for any more sales staff. That is a key negotiation that your merchants need to be on top of.
At the same time, the pandemic-era emphasis on ecommerce was a wake-up call for many retailers who discovered that, while it grows market share, it's expensive. "Free" delivery isn't free for the retailer or the vendor. Retailers are also finding that returns are a headache because they are often one-offs that the store doesn't typically carry. That increases the markdowns the store must make to move the returned merchandise to another customer. Savvy merchants will see this as an excellent opportunity to rethink ways to negotiate through those costs.
Putting Your Retail Merchants Back in the Driver's Seat
The bottom line is, merchants need to get back to thinking and sourcing creatively and more strategically rather than just focusing on the short term. They need to have confidence in their buys and their customers to support them.
Successful category managers and retail buyers are naturally curious — they ask why, seek innovation, and develop new strategies. And I believe they are longing to get back towards long-term improvements in the efficiencies of their brand and the conviction that it will lead to increased sales, an improved shopping environment, and customer loyalty. They want to get back to working strategically with their internal partners — influencing marketing and finance teams within their organization — as well as manufacturers and vendor resources to find more collaborative win-win solutions for everyone on both sides of the table.
Building strong relationships with all vendors is extremely important for this role, and that takes a collaborative mindset as well as an understanding of consumers' wants and needs. Because of the nature of retail today, these powerful relationships need to be revamped. Merchants need to be able to manage the pivotal moments proactively to enhance relationships and shape agreements towards a mutually beneficial need and common ground going forward.
Whether they're category managers, buyers, planners or allocators, your retail merchants need effective communication skills to recognize when to give or share information and understand what information they need to get to ultimately gain the results they need. This applies to negotiating internally as well as with vendors and other outside resources.
Long-term negotiation relationships have impact well beyond the business. Personal livelihoods, elements of trust and satisfaction, and pride in creating unique successes are just a few of the additional measures of these important relationships.
All of this takes intention, and there is no time like the present. Now more than ever, we need our buyers back in the driver's seat.
---
MOHR Retail's RNS—Retail Negotiating Series focuses on the intentional communication skills that are essential for collaborating and moving the business forward. The program draws on DiSC insights as a foundation to bridge communication gaps and strengthen relationships with internal and external business partners. Core and Advanced options are tailored to meet the needs of all retail merchants, from entry level to senior merchants.