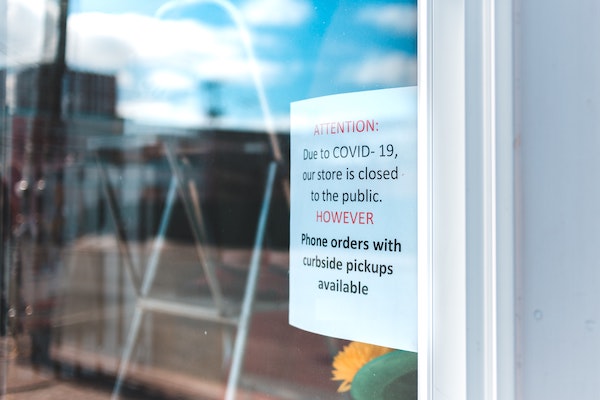 Brick-and-Mortar Retailers Share Covid-19 Lessons, Insights
Retailers are used to upheaval and constant change. Over the past decade alone, the "retail apocalypse" has dominated the news as traditional brick-and-mortar retailers have scrambled to adapt to the competitive threat of digital disruptors and changing consumer preferences. By the end of 2019, savvy retail businesses were gaining traction in their strategies with a renewed emphasis on customer experience and, in particular, frictionless retail as a way to remove barriers for the customer and make shopping more engaging and personalized.
And then a global pandemic struck.
Covid-19 has forced change at a level and scale unlike anything any of us had ever seen before. Thousands of stores closed down for weeks on end. Some will never reopen as the pandemic and resulting economic meltdown accelerated the march toward bankruptcy. For others, the so-called "essential" businesses, it's been a whirlwind: dealing with overwhelming demand, quickly adjusting to new safety protocols, rapidly scaling up and onboarding new team members, and doing what needs to be done to protect the health of their staff and customers.
In our four decades of working with global retailers, MOHR Retail has seen the industry go through numerous cycles of disruption and uncertainty. This crisis is now testing the very best of leaders and their teams.
Leading Retailers Convene to Share Challenges
At the outset of this pandemic, we convened a bimonthly forum of retail and service industry leaders to share insights on the impact of the crisis, both personally and professionally, and explore how the industry is dealing with today's challenges. Along with the peer exchange, we also surveyed the group prior to each meeting to gain a pulse on the trends, issues, and innovations happening as the environment evolved in the months following the initial shutdown orders in March of 2020. The Forum included representatives from the following retailers:
Academy Sports and Outdoors, Ace Hardware, AML Foods Bahamas, Atlas Air, Benjamin Moore, Big O Tires, Essentials Boutiques, Francesca's Boutiques, LVMH House Americas, MarketPlace Development, Michaels, Nexcom–Navy Exchange Service Command, Perry Ellis, SMCP—Sandro,Maje, Starbucks, Total Wine and More, Ulta, UnderArmour, Watches of Switzerland, and Whole Foods.
We all learned a lot during these early days of the pandemic. Our new paper, Retail Interrupted: 5 Lessons from Covid-19, captures some of the key themes from the cross-pollination of ideas that occurred through the Forum's Zoom discussions and surveys.
Reworking and Redefining Retail
What's true of any major disruption is true here, too: The actions organizations take now will determine how strong they'll come out when we get to the other side. We also know that this isn't going to just disappear anytime soon — and that some of the changes the industry is undergoing right now will forever reshape the retail business.
At an overarching level, what's clear is that retail needs to be reworked and redefined. Frictionless may have been the buzzword at the end of 2019, but in 2020, it's touchless. And that means we're redefining what service is:
How do you engage people, build trust, and personalize the customer experience in a touchless environment?
How do you create a "wow" experience when interactions are often more regulatory than spontaneous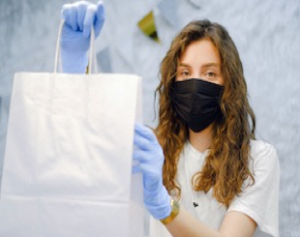 You can't see a smile through a mask or interact the same way with customers when you're six feet apart. But we are seeing some silver linings and discovering some new lessons and insights from this experience. Many retail leaders in our peer exchange noted that customer service levels are actually improving, through greater attention to customer needs, increased agility, and more innovative thinking.
At the same time, by necessity, some of the "sacred cows" of the retail and service business are now up for discussion. We can't say the customer is always right when safety has to be the overarching priority. There's a new shared responsibility between the customer and the associate to keep each other safe. As retail gets redefined, we'll continue to see an increased emphasis on de-escalation skills and interpersonal communication capabilities like empathy and asking for input. And we'll have to find ways to make customers feel valued even in the absence of "high-touch" service.
We also have a whole new differentiating category in retail: essential vs. non-essential. As non-essential businesses opened back up, they began to grapple with many of the same issues essential retailers had already become acclimated to, including:
Safety issues and focusing on the human side to ensure team members feel protected
Adapting PTO/sick leave policies
Access to PPE materials for team members
Rapidly adjusting to meet huge spikes in demand
Adapting to curbside pick-up
Helping customers feel engaged with the products and services in a touchless environment
Managing Brick-and-Mortar Retail: 5 Areas of Focus
In terms of what brick-and-mortar retailers need to focus on as they navigate through Covid-19 and beyond, our white paper offers a deep dive into 5 key themes that emerged from the Forum discussions and surveys:
Transitions and Transformations: The ins and outs of dealing with the multilayered challenges of reopening and the practicalities of running a store in a pandemic
Personal Balance: Adjusting to the new normal at work and working from home
The Role of Change Leadership: Increasing innovation, speed, and agility, and taking advantage of the silver linings of transformational change
Flattening of Decision-Making Authority: Understanding the importance of effective communication, recognizing the impact of Black Lives Matter on DE&I efforts, and taking steps to strengthen trust with employees as well as customers
Staying Current by Expanding Diverse Networks: Sharing and building on ideas and learnings across various segments of retail
As noted above, this current crisis isn't going away anytime soon. But like all disruptions, this one offers silver linings and opportunities, if we're prepared to take advantage of them. By building on the lessons of the past few months and making strategic investments of time and resources, retailers can emerge from this extraordinary time on an even stronger foundation than ever before.
> Download the report: Retail Interrupted: 5 Lessons from Covid-19