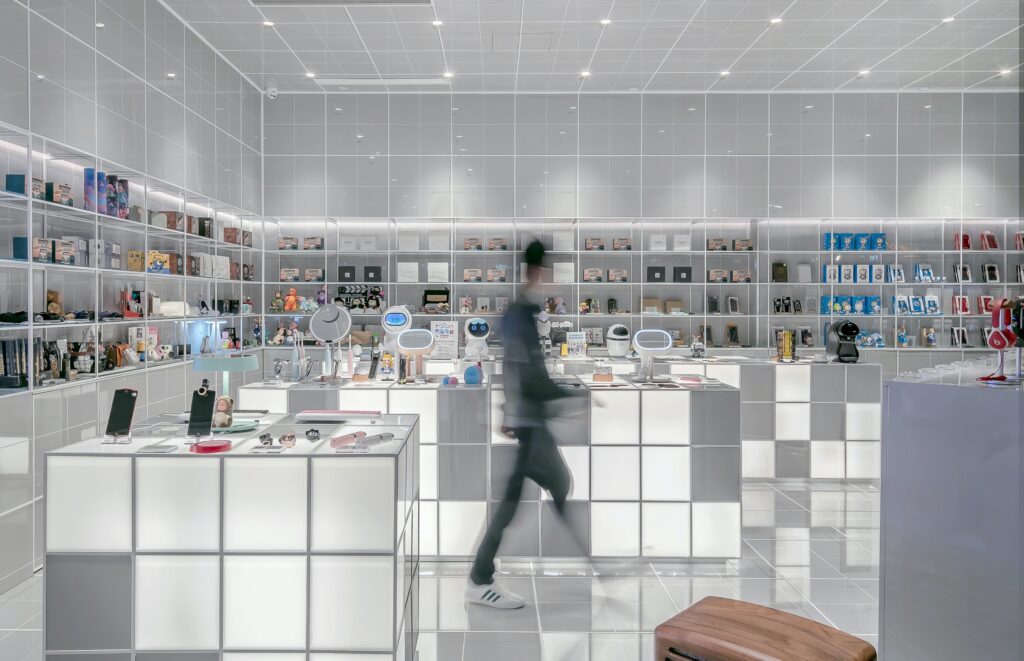 Keeping Retail Associates and Customers Safe: Best Practices and Action Steps
The news reports have shocked us all. A gunman walks into a store and opens fire on customers and associates. "Flash-mob robbers" target stores and ransack malls. Organized Retail Crime (ORC) rings post videos brazenly documenting their criminal activity as they steal thousands of dollars of merchandise, damage property, and shatter a sense of safety and security in local communities.
I'm someone who literally grew up in retail — I went to work with my dad at his paint and hardware store as a child and later spent more than 25 years in the field and senior store operations for major retailers before joining MOHR Retail to serve the industry with talent development, coaching, and training solutions. So many of the events that have transpired across the country in recent months have stuck with me. They highlight the real risks and challenges today's retailers, and their associates are facing amid a rise in gun violence, ORC, and theft as well as the workplace stress and mental health issues that accompany these incidents. With staffing shortages, burnout, and turnover increasing, these issues are making it even harder to recruit, hire, and retain associates and leaders — and that only makes things more difficult for your staff and for your customers.
These are big challenges, and retailers can't solve all of them on their own, but there are some action steps and best practices that will help keep team members and customers safe while also helping to reduce losses due to theft. We recently gathered a panel of industry experts to discuss the issue, its prevalence, and impact, and to share strategies that will support a safer, healthier, and more productive retail environment. Below are some highlights of the key takeaways from that discussion. I encourage you to download the full paper here for actionable ideas you can apply immediately.
A special thank you to all of our panelists for their insightful commentary and valuable advice:
Leorn Chatman, Senior Manager, Loss Prevention, Westlake Ace Hardware
JD Dillon, Chief Learning Architect, Axonify, a technology provider that offers training and communication tools for frontline retail associates
Paul Jones, Director, Executive Board Member, Loss Prevention Foundation
Mike Limauro, Vice President, Global Asset Protection, Whole Foods Market
---
Retail Safety Best Practices: Insights from Loss Prevention, Asset Protection, L&D Experts
Communication is Key and Awareness is Critical: Every panelist emphasized the importance of being proactive in keeping the lines of communication open and running in both directions, from the front line to the top of the organization. Key strategies: 
Listen to Understand – Feeling heard is feeling safer
Respond/Ask for Input – Routinely, not once a year
Enable Frontline Leaders – With skills, confidence, and support
Empower Teams with Skills Development – Up-to-date and situationally relevant
Staffing Shortages, Burnout, and Turnover are Increasing: Shoplifting and internal theft have always occurred in retail, but as violence and safety concerns have become more prevalent, it's taking a toll on retail workers and managers alike:
According to Axonify's worker pulse survey on theft and violence in retail:
40% of retail workers are afraid to go to work due to ORC, theft, and safety issues.
50% have witnessed some form of theft in the last 6 months.
According to Axonify's manager pulse survey on theft and violence in retail:
47% of frontline managers report workers have quit due to concerns around safety.
According to The Deskless Report 2023: Retail edition:
54% of retail managers feel burned out on a daily basis.
Prioritize Mental Health and Well-Being: Store associates need to be able to trust their boss and feel confident that leadership and the company have their backs and will protect them. Engage with associates, have conversations, listen to their concerns, and ask for their input on solutions.
Retailers Can't Do It All Alone: Retailers don't have complete control over solving the theft and safety issue. More needs to be done at the community, criminal justice, and government levels to protect retailers. What you can do: 
Get to know your client base and hire from the community to foster collaboration between associates, customers, and the community in keeping everyone safe. Build relationships with local organizations, including law enforcement, government, and other relevant agencies.
Develop internal partnerships, including with loss prevention, asset protection, HR, learning and development, and senior leaders, so that everyone is working together to make safety a priority. Close the loop on incidents to let people know follow-up occurred and what the end result was. Transparency reduces frustration and instills confidence.
---
Download the paper, Keeping Retail Associates and Customers Safe: Best Practices and Action Steps