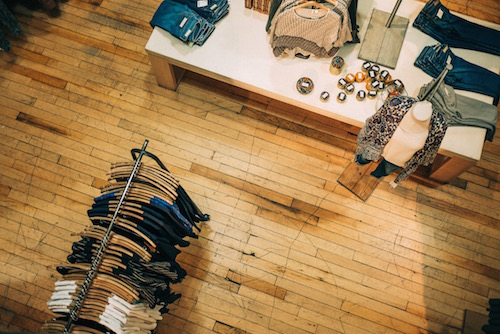 4 Ways Retailers Can Keep Millennial Shoppers Coming Back
There's no lack of commentary about what Millennials, those prized consumers, want from retailers and what they value in the shopping experience. We thought it would be helpful to have an actual Millennial weigh in on the discussion.
A Millennial's Perspective
Hello, this is Lindsay, a summer intern for MOHR Retail. Currently, I am a student studying Business Administration at Ithaca College. This summer, aside from supporting the office, I'm writing a series of blog posts that reflect on retail trends and insights from my vantage point. I am eager to share my perspective on the retail world!
Here are 4 things retailers do that keep me coming back:
Approachable sales associates: It is easy to forget that the sales associates you see on the floor are sales people and not just there to fold or tidy up. Countless times I have walked into a store and felt turned off from buying anything because the sales team showed no enthusiasm or interest in me. Although few and far between, I have found that the most pleasant retail experiences are those where a sales associate approaches me first. Immediately, I feel more open to questions, and most importantly, it gets me excited to shop. A more personalized shopping experience will make the customer feel more comfortable coming back—always good for sales!

Mobile-enabled stores: More and more businesses are taking the jump to web- and app-based sales. Although the mobile buzz may seem to be hurting brick-and-mortar retail, it also creates the opportunity for a more connected retail experience in-store. Ever been working with a sales associate and they continually have to walk away to use the store computer or go in the back to check inventory? The lengthier the sales transaction, the more likely I am to either end the sale before a purchase or not return because I had a bad experience. This process can go smoother if the associates have mobile devices that can scan, search for inventory, or even conduct a transaction. It ensures maximum face time with the customer so any questions they have are immediately answered, and the sales associate is there to help in any way.
Instant, personalized promotions: "Scan here to get 10% off your purchase!" Simply snap a picture of a barcode, and I can save money? Count me in! QR codes, apps, and email alerts work as instant advertisement for a store. Staying connected with me as a customer after I have left the store means I will not forget to come back. For example, suppose one day I am walking through town and get a text message alert that my favorite cosmetics store has sent me a coupon. There is no question that I am walking into that store. Instant, personalized promos sent directly to my mobile device increase the likelihood that I'll come into the store. The best part about theses promos is that they do not have to be printed out and can be scanned right from the device. Instant gratification!
Community interaction: As a business, the more patrons the better. And a good way to increase recognition in the area is to participate in the local scene. Seeing the words "This store is a proud sponsor of our town" makes me want to support their business. For example, a sports bar chain can have pictures of local baseball teams on the wall, or a clothing store might loan clothes to a local fashion show. This also makes a chain store feel like a local small business as opposed to a corporate storefront. It makes me feel good about shopping at that store because they are giving back to my community.
Those are just a few of the things retailers can do to gain my loyalty. To my fellow Millennials out there, what keeps you coming back?