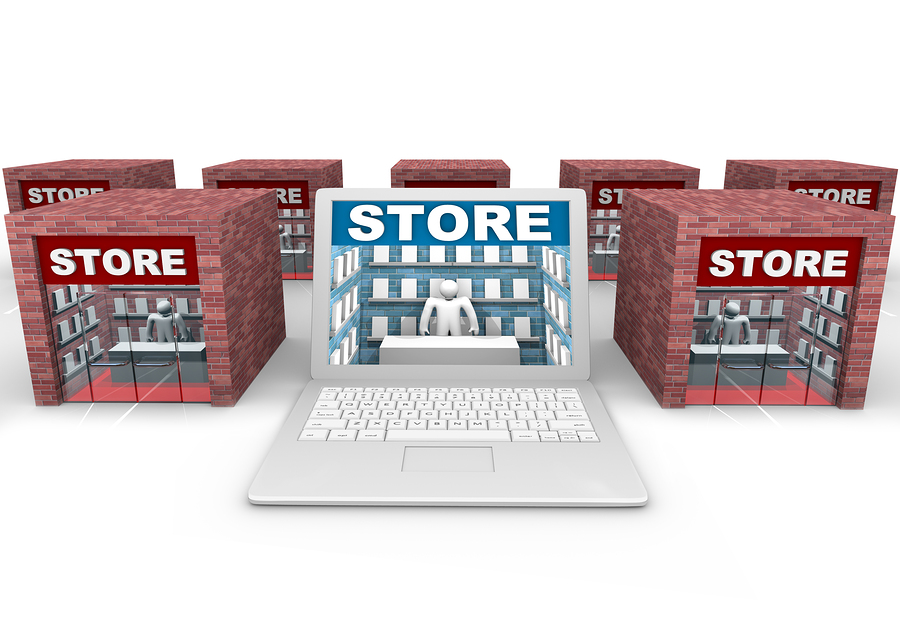 What Online Retailers Need to Know for a Successful Brick-and-Mortar Launch
The next frontier for online retailers isn't online at all. As web-based brands recognize that they can't continue to grow their businesses if they limit their reach to one single channel, they're increasingly investing in brick-and-mortar storefronts as a means to expand brand exposure and increase customer acquisition. Following the lead of brands such as Peleton, Bonobos, Rent the Runway, Casper, and Warby Parker, which has now opened more than 100 stores, digitally native brands are getting physical. Over the next five years, online retailers are expected to open 850 stores.
But the transition to brick and mortar isn't just about location and store design. One of the major differences between operating in a digital environment and engaging with customers face to face is the people factor. That means there are significant recruiting, hiring, talent development, and customer service issues that online retailers will have to address to ensure a successful brick-and-mortar launch.
For every digitally native retailer that is preparing to expand into customer-facing brick and mortar, whether that's through pop-up locations or traditional stores, the following are critical issues that need to be considered upfront as part of your strategy if you want to do it right.
Hiring the Right People
Finding the right people to oversee, manage, and staff retail stores can be challenging even for experienced brick-and-mortar retailers. It's not just about looking for someone who's a "people person" or listening to your gut. After all, your store team represents more than your product; it's the embodiment of your brand. These are the people you'll be entrusting to maintain your organization's culture, vision, and brand promise as the business grows.
The reality is, many retailers are unsure about what exactly they're looking for when recruiting sales associates, store managers, and even multiunit managers and field leaders. Without that clarity, the recruiting and hiring process can falter — often to the point that you'll be willing to hire anyone's who's remotely qualified and has the availability to work the hours you need to fill. This poses a significant risk to the customer experience and, consequently, your brand.
Instead, start by developing a candidate profile of the ideal person you want to hire for each of the roles, recognizing that you'll need a totally different profile and skillset for your store team than you do for your digital team. We recommend a three-pronged profile with required/desired core knowledge (about retail industry and working in a store), skills (interpersonal and technical), and talent (innate abilities). Follow this up with effective recruiting and interviewing skills so that the interviews are focused and consistent, set the right tone, and generate the information you need to make a good decision.
Developing the Right Skills and Behaviors
Selling in a store isn't just about being able to take an order. When you're dealing with customers in a face-to-face retail situation, it's all about interpersonal skills and engagement. Digital natives long for that human connection, which means you'll ramp up the customer experience more rapidly when you develop specific behaviors in your people.
Among other things, store associates need to learn how to read cues, provide efficient service, make the customer feel valued, and skillfully turn browsers into buyers. They also have to be able to keep their focus on the customer even when there's a laundry list of operational and merchandising tasks that still have to get done.
At the same time, store leaders need strong communication and coaching skills and tools so they can make sure everyone is creating the personalized customer experience today's shoppers expect when they shop in a physical store. In many ways, the store manager is like the host of the party. They orchestrate the experience and supervise the floor, always looking for opportunities to not only connect customers with associates but also coach in the moment to strengthen their team's skills.
Doing the Right Things the Right Way
If you're considering building on your ecommerce success with a physical retail experience — whether it's a traditional store, pop-up, or other concept — the last thing you want to do is risk damaging your well-established brand by dropping the ball on hiring and development.
You've worked hard to develop a strong brand and culture. To maintain it:
Hire people who represent your brand through their behaviors.
Teach the interpersonal behaviors that build customer loyalty and drive conversion.
Coach associates effectively so you can be sure every individual who's working with your customers represents the brand culture.
While these points might not seem as urgent when you're testing a face-to-face retail experience through pop-up locations, they're often even more critical in these cases. If you're using these kinds of concepts to test the viability of investing in a full-fledged brick-and-mortar presence, you won't get an accurate picture of the opportunity that's out there if your staff isn't representing the brand and engaging customers appropriately.
Physical Retail: Powered by People
2PM founder Web Smith notes, "Physical retail embodies a social and tangible experience that America's Amazon-driven format of online retail has yet to duplicate."
MM.LaFleur is just one of many online retailers that sees physical as the path to growth. As Caroline Brown, the retailer's director of experiential design, recently said, "We don't have tech in our showrooms and it's intentional, and it's because she [the customer] is inundated by it. Our stores are a place where she can come talk to a person, she can vent if she wants to."
So while technology is an unquestionable part of any retail operation's success today, when it comes to the potential of your brick-and-mortar opportunity and its market viability, it all comes down to your people. Make sure they're equipped to deliver on the promise.