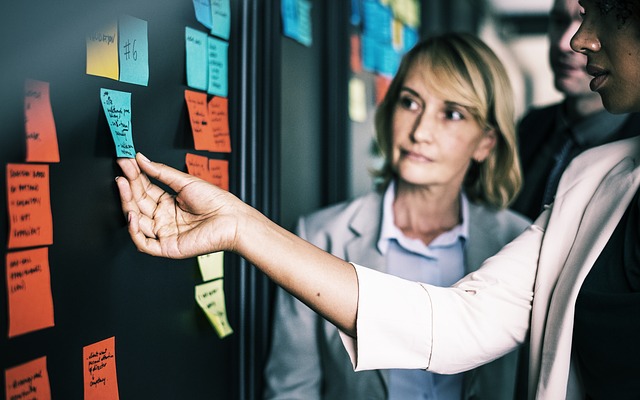 Readying Your People for the Next Big Retail Shake-Up
From Amazon's growing brick-and-mortar presence to the news that Michael Kors is planning to buy Versace, if there is any industry that's experiencing shake-ups, it's retail. Mergers and acquisitions. Right-sizing and restructuring to make a company more competitive. Relocating headquarters. Adapting to increased pressure on distribution centers. And on and on and on. They're all part of the business of retail in today's world, but that doesn't mean they're easy or smooth to navigate.
As retail executives take stock of where they are in the market and what will give them a competitive foothold with customers, they're creating a new vision for the company. And vision implies change. In many cases, executives are primarily responsible for communicating the vision and getting buy-in to these sometimes seismic changes from the status quo. But when it's left only to the executive suite, it's tough to get that vision—and the necessary changes—to spread all the way through the organization. For change to happen, new behaviors and values need to be established and strengthened daily. That's where store support leaders come in.
When a retailer undergoes a big shake-up like an acquisition or a restructuring, corporate, support, and distribution center managers are at the front lines of these issues, and their actions can have far-reaching impact. Internal silos and cross-functional communication barriers frequently prevent new behaviors and values from taking hold. They also make it even more challenging to manage the complex, high-pressure work that goes on in the home offices and distribution centers. Store support leaders play a pivotal role in strengthening relationships between departments while communicating and working successfully across multiple channels and functions. And they often have to do it by influencing people they don't have direct leadership authority over.
When we conducted a national research study on the unique challenges and responsibilities of store support leaders, the overriding message was clear: Don't ignore the leadership development needs of these key players, particularly when there's a lot of movement and change going on.
What are you doing to prepare your store support leaders for retail's inevitable changes and shake-ups?