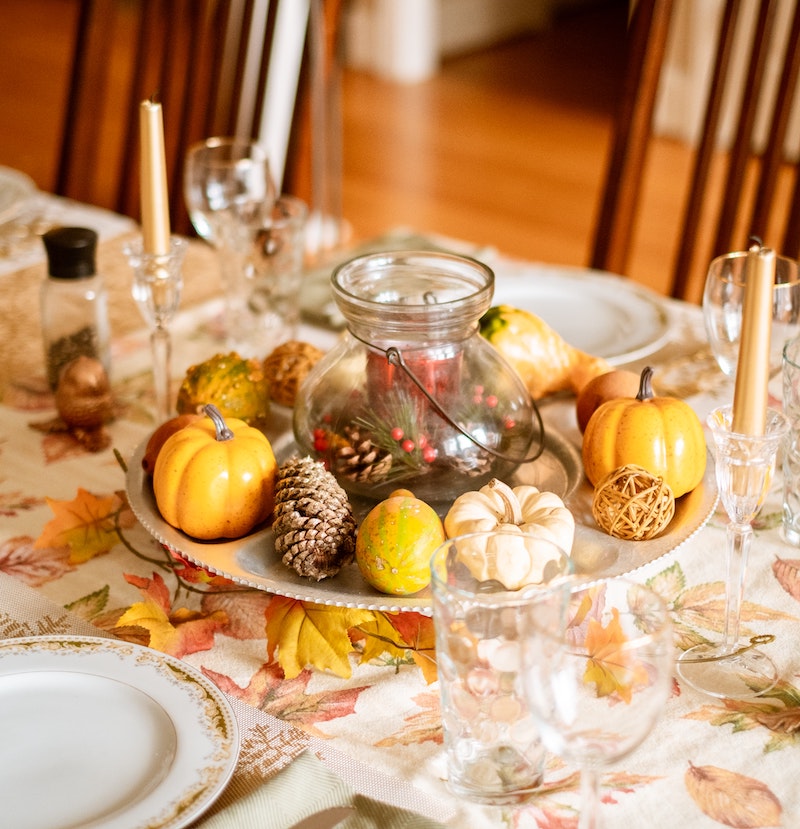 Retail Traditions, Thanksgiving Gratitude
The retail world is always evolving and never dull, especially during the holiday season, and that's also why it's so important to take a moment out for gratitude and reflection. This is the time we cherish — gathering with loved ones, sharing some delicious food, enjoying old traditions, and creating new memories.
At MOHR Retail, we're also taking this opportunity to celebrate and applaud those retailers that have decided to stay closed on Thanksgiving Day, bucking the more recent trend of getting a head start on Black Friday. These retailers are sending a powerful message to their associates and customers that they're grateful for their teams and want to give them a chance to rest and rejuvenate before heading into the long workdays of a hectic holiday season.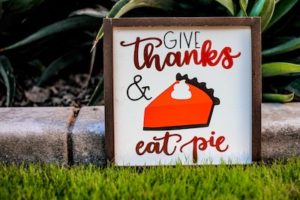 One of the ways we show gratitude is by nourishing those around us. In that spirit, our team is delighted to be able to share some of their favorite Thanksgiving recipes with you.
From side dishes to dessert, you'll find plenty of inspiration for your Thanksgiving table below. And if you have an irresistible recipe or two to share, let us know — we'd love to add to the collection!
We also hope you'll join in the fun and contribute your favorite cookie recipe for a holiday cookie exchange we're planning for our December newsletter.
To take part, simply email us the recipe by Wednesday, December 7, make sure you're signed up to receive our monthly newsletter, and then be on the lookout for more mouthwatering reasons to open your email!
A few of our favorite Thanksgiving recipes...
Pat's Blue Cheese Spread
Submitted by Laurel Moad, Senior Consultant/Instructional Designer/Executive Coach
Ingredients:
Blue cheese wedge
Scant 1/4 cup mayonnaise
Lemon juice from ½ lemon
Hot sauce (Louisiana or Siracha)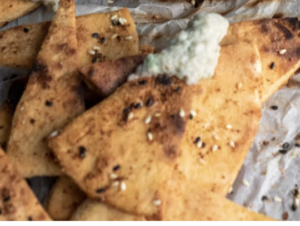 Directions:
Blend blue cheese with mayo, a dash of lemon juice and add hot sauce to taste. Serve with Aldi pita crackers with garlic & chive.
Cranberry Meatballs
Submitted by Kathryn Wolfson, Director of Program Development & Quality
"We serve these as appetizers before the big turkey dinner....kicks off that cranberry sauce flavor! You can make the recipe in advance and freeze."
Ingredients:
1 can (14 ounces) jellied cranberry sauce
1 bottle (12 ounces) chili sauce
3/4 cup packed brown sugar
1/2 teaspoon chili powder
1/2 teaspoon ground cumin
1/4 teaspoon cayenne pepper
1 package (32 ounces) frozen fully cooked homestyle meatballs, thawed
Directions:
In a large saucepan over medium heat, combine the first 6 ingredients; stir until sugar is dissolved. Add meatballs; cook until heated through, 20-25 minutes, stirring occasionally.
Note: To prepare in a slow cooker, heat sauce ingredients as directed. Add sauce and meatballs to a 4-qt. slow cooker. Cook, covered, on low until heated through, 2-3 hours.
Kim-Joy's Tangzhong Cat Buns
Submitted by Marla Lepore, Director of Marketing
"Explore your creative side with a recipe by one of my favorite Great British Bake Off bakers, Kim-Joy. These are as yummy as they are adorable, and you definitely feel a sense of accomplishment when you see the finished product."
Sautéed Corn with Chipotle Chiles and Thyme
Submitted by Laurel Moad, Senior Consultant/Instructional Designer/Executive Coach
Ingredients:
½ c butter
3 shallots, chopped
1T+ chipotle chiles finely chopped (see note)
3 pkg.  (1 lb. each) frozen petite white corn kernels, thawed and drained
2 T fresh thyme, chopped (or 2 tsp. dried thyme)
Salt
Freshly ground black pepper
Thyme sprigs for garnish optional
Preparation:
In a large heavy fry pan over medium heat, melt the butter.
When hot, add the shallots and sauté, stirring until tender 2-3 minutes.
Add the chiles and stir for 30 seconds longer.
Add the corn and thyme and cook stirring frequently, until tender, about 5 minutes.
Season with salt and pepper to taste and transfer for a warm serving dish.
Garnish with thyme sprigs if desired.
Note: Chipotle chiles are ripe jalapeno chilies that have been smoked. They are canned in adobo sauce and found in the Mexican section of the market.
Serves 10+
Paula Deen's Corn Casserole
Submitted by Michael Patrick, Founder & Executive Advisor
"I love me some Paula Deen corn pudding! Make this every year."
Joyce Hayes' Green Bean Casserole
Submitted by Joyce Hayes, Controller
"My specialty every Thanksgiving is Green Bean Casserole. I have been making it every year since I was a teenager and everyone says mine is the best! Every year we always have 26+ guests for Thanksgiving so this recipe makes a lot, but you can adjust for smaller groups."
Ingredients:
10 cans of French style green beans (unsalted or low salt is fine)
4 cans cream of mushroom soup
3 cans of French fried onions (Trader Joe brand is the best)
Directions:
Open the cans of green beans and, most importantly, squeeze every drop of water from the can as possible. Put all green beans into a large bowl.
Open cans of mushroom soup and add to bowl of green beans.
Open only 2 cans of onions and add to bowl.
Mix well and pour into a large baking dish (aluminum disposable kind is okay).
Bake at 375 degrees for 35 minutes. Take pan out of oven and open the last can of onions and sprinkle evenly on top. Bake for another 10 minutes until onions are nice and crisp.
Serve immediately with the rest of your turkey dinner. Enjoy!!
Sweet Potato Casserole
Submitted by Mary Beth Garcia, CEO
"My sister-in-law JoAnn brought this recipe to our family's Thanksgiving tradition. It is not too sweet and everyone loves it. I make it throughout the year with pork or lechon and black beans and rice to add some Cuban Miami flair to my Maryland roots recipe!"
Casserole filling:
3 -4 cups cooked fresh sweet potatoes or canned yams with most of syrup drained
½ cup sugar
½ cup melted butter (1 stick)
3 eggs beaten
¾ cup milk
½ teaspoon cinnamon
¼ teaspoon nutmeg
½ teaspoon of vanilla
½ teaspoon of salt
Directions:
Mix all ingredients together with a mixer until blended; smooth and not lumpy.
Pour in a 13 X 9 X 2 Pyrex casserole dish.
Topping ingredients:
1 1/2 cup brown sugar
½ to ¾ cup flour
½ cup melted butter
1-1/2 cups of chopped pecans
Directions:
Mix together all toping ingredients to ensure they are well blended.
Spread on top of the casserole filling.
Bake at 350 degrees for 25-25 minutes until bubbly and firm on top without burnt.
Ina Garten's Mushroom and Leek Bread Pudding
Submitted by Paul Briley, Senior Consultant, Executive Coach
"Ina's version may be different from the one my ex used to make, but he for sure got it from Food Network back in the early 2000s. It can get very expensive to make depending on how fancy you want to get with the mushrooms, but it is SUCH a savory experience."
Chesapeake Oyster Dressing
Submitted by Mary Beth Garcia, CEO
"Growing up outside of Annapolis, Chesapeake seafood was always part of our traditions. My mom made two stuffings every Christmas and Thanksgiving, a traditional one that was stuffed in the turkey and this oyster stuffing/dressing."
Ingredients:
6-8 strips of bacon cooked then chopped
1 stick butter
2 celery ribs chopped
1 green pepper diced
1 small onion
2-3 large garlic cloves minced
1 tablespoon paprika (or Old Bay seasoning for a kick)
½ tsp Cayenne Pepper (reduce if using Old Bay seasoning)
2 large baguettes (or bread for stuffing) sliced ½ inch and diced to make 12 cups
4 dozen/2 cups shucked Oysters (or canned and refrigerated from your seafood market)
2 scallions/green onions minced
2-3 tablespoons chopped fresh parsley
4 large eggs
1 tsp hot sauce /Siracha
1 tsp kosher salt
Directions:
Preheat oven to 350 degrees
In large skillet, cook bacon over moderate heat until crisp
Add butter—let melt, add celery, green pepper, onion and garlic and cook until tender about 8 minutes
Add Paprika/Old Bay, Garlic Powder (if using) and Cayenne Pepper and simmer 3 minutes
Put diced baguette cubes in large bowl and spoon the bacon mixture (chop bacon in bite size or smaller pieces don't leave whole) on top
Add oysters and the liquid with scallions and parsley.
In a small bowl beat the eggs with the hot sauce/siracha.
Pour eggs into large bowl and mix everything together
Scape into a greased baking/Pyrex dish and bake uncovered for 45 minutes
Serves 8-10
McCall's Pumpkin Cream Cheese Pie
Submitted by Marla Lepore, Director of Marketing
"This is a vintage recipe we've been making in my family for years. I rarely add the sour cream topping because I think it's perfectly rich and delicious without it. It's an especially good option if people aren't big pumpkin pie fans (I'm not!) because the pumpkin flavor is really mild."
Jack Daniels Chocolate Chip Pecan Pie
Submitted by Cathy Falzareno, Senior Consultant/Instructional Designer/Executive Coach
Crust:
1 ¼ c. flour
¼ tsp salt
½ c. cold butter, cubed
3-5 T. water
Whisk together flour and salt. Cut in cold butter until mixture is crumbly. Gradually add water. tossing with a fork until dough holds together when pressed by hand. Wrap in plastic, refrigerate 1 hour. On a lightly floured surface, roll to 1/8" thickness. Place in pie pan.
Filling:
4 eggs lightly beaten
1 c. sugar
3 T unsalted butter
1 c. dark corn syrup
½ tsp. cinnamon
¼ tsp allspice
1 tsp. vanilla or bourbon vanilla extract
¼ c. Jack Daniels or whiskey of your choice
1 c. semi sweet or dark chocolate morsels
1 ½ c. whole pecans
Preheat oven to 375 degrees. Combine eggs, sugar, butter, syrup, spices, vanilla and whiskey. Mix well and then strain. Sprinkle chocolate chips over the bottom of the unbaked pie crust. Then cover chocolate chips with pecans. Pour filling over pecans. Bake for 35 to 40 minutes or until a knife inserted halfway between the center and the edge comes out clean. Set aside for at least 30 minutes before cutting. Makes 8 servings. Great with homemade whipping cream or vanilla ice cream!