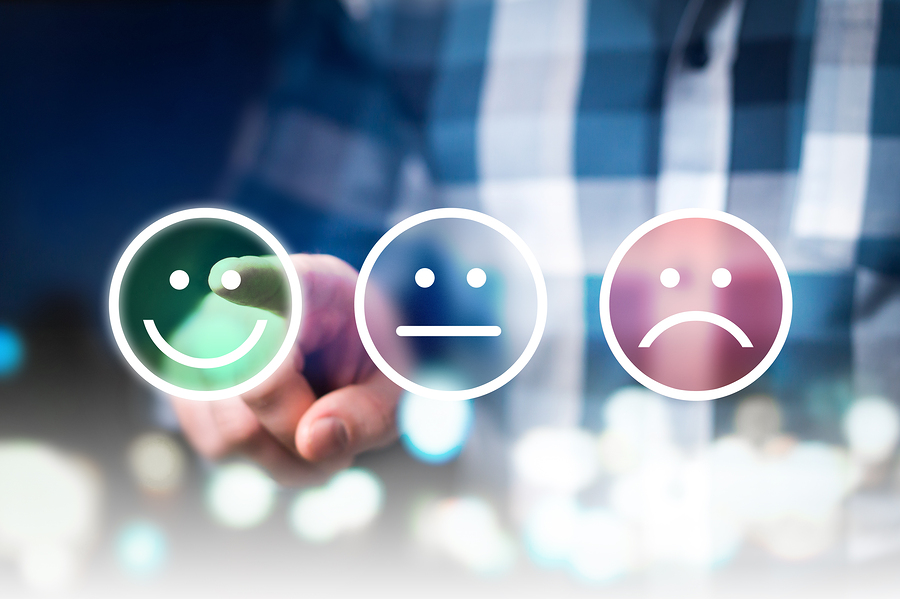 Is Your Retail Manager Training Making an Impact? Here's How to Find Out
One of the biggest challenges of so-called "soft skills" behavior-based training is measuring return on investment. Did the time and money spent on the training deliver dividends back to the business? And how can we sustain and keep building on that value?
This is a big concern for retailers when they take leaders away from the business to focus on developing and enhancing interpersonal skills. For store managers, it means time away from running an individual store, but when it comes to your multiunit managers, the impact — and the expectations for value — can be even greater. After all, their actions have broad consequences. You want to be sure that not only was the time away worth it but that they're going to continue to make a positive impact across their entire district or region when they return.
So, what can you do to track whether the training is making a difference? Well, first, you need a good gauge of what today looks like so you'll have a benchmark to measure against. The next step is to put in place a formalized process for gathering and analyzing data at regular intervals after the training to find out what's changed at the store level and what behaviors and skills to correct, reinforce, and keep taking to the next level.
To get that data, you need to ask the people who are going to feel the impact of a DM's behavior change (or lack of it) right away: their store managers.
What Your Store Managers Can Tell You
Surveying your store managers can provide a whole host of insights, some anticipated, some entirely unexpected. It's also a great way to pick up on overall performance trends across stores as they correlate to DM behaviors and skill application. Our Store Visit Effectiveness survey, for example, is sent electronically to store managers between 90 and 120 days after their district managers have gone through the Retail Multiunit Management (RMM) training. It can also be introduced prior to training to provide a benchmark to measure future progress and feedback against. And while you might wonder how honest people will really be in these kinds of surveys, we've found that because we administer them completely anonymously, the answers are not just candid, they're thorough!
In the survey, store managers are asked 23 questions, 21 of which are quantitative (1-4 ranking), the other two of which are qualitative. But here's the thing: In addition to the two open-ended questions, we allow the managers to add comments to any of the quantitative questions as well — and boy, do they ever!
These questions ask store managers to rate their district managers' behaviors on a variety of activities that correspond with the concepts taught in RMM, but the comments are often just as revealing as the rankings. Knowing that a DM is consistently encouraging her store managers to try new things is great. But commentary like, "My DM is always putting my name in on projects and is very supportive of my career goals with the company, so she pushes me to do new things on a regular basis," adds a whole new dimension to that picture.
And then there are the less-than-positive data points. Finding out that a DM ranks low on their ability to motivate store managers to improve is helpful. Even more helpful, a store manager's own words: "We have had a lot of dialogue about the lack of this. She tends to point out the negative, not the opposite." Or how about this one: "She has her ways of getting results, but I wouldn't necessarily call it motivating…"
What Store Managers Wish Their DMs Knew
Since store managers aren't usually too shy about giving feedback in these anonymous surveys, we're able to pick up on some macro-level trends as well. The most common complaints we see tend to come down to two things: attention and communication. Store managers are regularly frustrated by DMs who spend too much of the precious store visit time in the backroom checking emails or handling other stores' non-urgent needs. A frequent refrain: "I would really like to see my DM focus on me and my store when he is here." Store managers understand that their DMs are busy and that not every visit will be perfect, but they want to know that the DM is fully there, both physically and mentally.
The other clear message store managers want their DMs to know: Focus on the positives as well as negative. They know there's always room for improvement, but remember that associates like to hear about the things they're doing right, too.
A Roadmap for Continuous Improvement
When retailers include this survey after their RMM implementation, one of the big benefits they get is a consultative analysis and overview of results by district, region, and company, summarized and presented with key findings and recommendations to the senior team. With this data, you can begin to put together some real numbers (and real-world stories) behind the initiative and evaluate the value of the initial training and where to go from here.
The DMs also get a copy of their individual report and aggregate data along with a debrief on what it all means for their own continued self-development. And Regionals and VPs of Store Operations end up with a good roadmap for very targeted coaching, reinforcement, celebration, and follow-up development activities. It takes the guesswork out of the ROI question and helps you make smart investment decisions going forward.
Repeat this process every six to twelve months and you'll be able to build a powerful trendline of strengths, opportunities, and continuous performance improvements across your DM ranks.
Develop the interpersonal skills and behaviors to lead from a distance, strategically.
Download Retail Multiunit Management (RMM) course details here.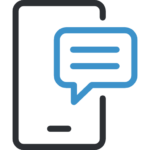 If you've already implemented RMM and haven't used the Store Visit Effectiveness Survey, you're missing out! Contact us ASAP to learn how to get started with this valuable performance and planning tool.