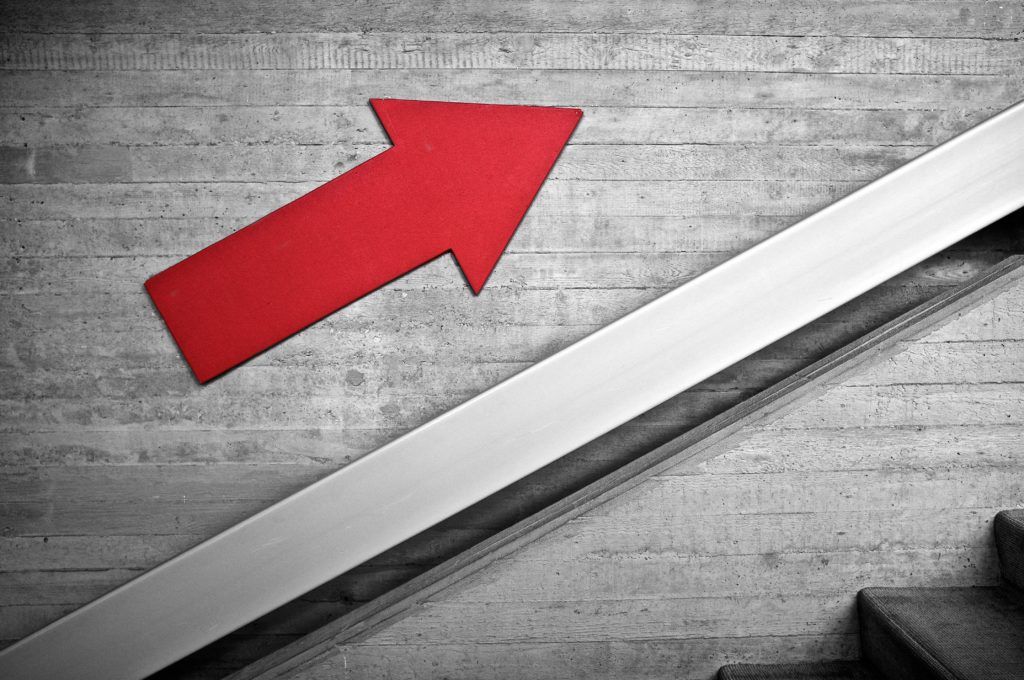 Sizing Up the Latest Retail Management and Workplace Trends
We sat down with MOHR Retail's new president, Mary Beth Garcia, to explore some of the trends, challenges, and predictions for retailers in the coming year. Read part one of the three-part discussion below.
There were a lot of high-profile retail stories in 2018, but if you had to narrow it down, what two or three big themes stood out to you? And how are retailers responding?
Trust and respect in the workplace and more inclusive practices have resurfaced as continuous development opportunities. I think companies realized that respect and inclusiveness are not a one-and-done training solution. This is an ongoing, ever-evolving initiative that needs to always be front and center, because it makes a huge impact on the organization's culture. And it encompasses everything from recruiting and interviewing, succession planning, talent development, customer service, and most importantly, leadership.
What can retail leaders do to build a strong culture?
Leaders need to "walk the talk" of what is expected every day by treating their teams how they want their customers and associates to be treated. Creating a great organizational culture starts at the top and permeates through all the leadership levels in the organization to carry out the company's mission. Successful retail leaders use strong interpersonal skills and emotional intelligence to build trust and drive performance results. Through modeling and communicating effectively, they set the standard.
Diversity and Inclusion (D&I) issues are getting a lot of attention across industries today. Do you see any differences in retail vs. other industries?
Retailers typically hire more diverse work teams in their field organizations and DCs. As a result, the census and reports offset their overall rating, and it tends to look good organizationally. But it misses when you start to assess by title and position in the corporate office. There are more women in senior leadership roles, but you'll often see a lack of ethnic or lifestyle diversity in leadership roles above the Director level.
Most retailers still take a reactive vs. proactive position to addressing D&I in the workplace. The best retailers have more diversity, and it is woven into their culture, HR, leadership practices, and policies. It's inclusive, and it's seamless.
What do retailers need to be doing to attract and recruit talent in such a tight labor market?
Recruiting and interviewing practices aren't a switch you can turn on and off. It has to be an ongoing process that's intertwined into every aspect of retail leader's daily routine. Leaders need to keep the lens of finding top talent in front of their view at all times — when servicing customers, engaging with other store/company associates, networking, etc. On the candidate side, more attention is continually being paid to social media and online activity.
Overall, we're also seeing an uptick in interest in our Recruiting and Interviewing training at all leadership levels as a result of this tough labor market. Now more than ever, it's a required leadership skill.
Looking at some of the hot buzzwords in retail today, it seems like everyone's talking about "experiential shopping" and "experience-centric models" as the future of retail. What does that mean to you, and what are the implications for retailers today?
Put simply, it means it's all about the customer and their specific needs. And that means retailers need to get better at asking questions to determine customers' needs and not making assumptions.
Because everyone is so caught up with online shopping, there seems to be this filter that all customers prefer to shop online and have items delivered to their house or workplace or picked up at the store. That is an assumption, and it also reflects a tendency to treat all customers as a "one size fits all" with same needs. That's simply not the case now, nor has it ever been.
Customers are human and have individual needs and desires. They also like to be tempted or enchanted with things they may not have considered before. But as individual attention given to customers has diminished, it's actually driven customers to shop online more. You can see this in the technology investments retailers are making. Handheld devices to swipe credit cards, tablets for capturing customer information, and other technology to expedite customer requests have actually de-humanized the store experience.
Technology is necessary and will continue to advance, but it needs to be integrated with, not replaced by, customer service and human interaction skills. Whatever happened to, "What else can we get you that we have in the store today that you could carry home and wear tonight?"
Another trend that gained traction in 2018 was pop-ups. What can traditional brick-and-mortar retailers learn from pop-up stores?
In this challenging retail world, the approach of trying something out for less expense and risk is a great option. Pops-up provide an opportunity to test a brand, service, or product offering with a wide audience. One lesson bricks-and-mortar retailers can take away is to test items, services, and promotions by region or in small quantities first. Learn from those tests, get feedback from store associates and customers, and then perfect the strategy before rolling it out to all stores or concepts.
Read part two in the series as Mary Beth takes a look at some of the skills retail leaders, buyers, and associates will need to drive retail performance and results going forward.