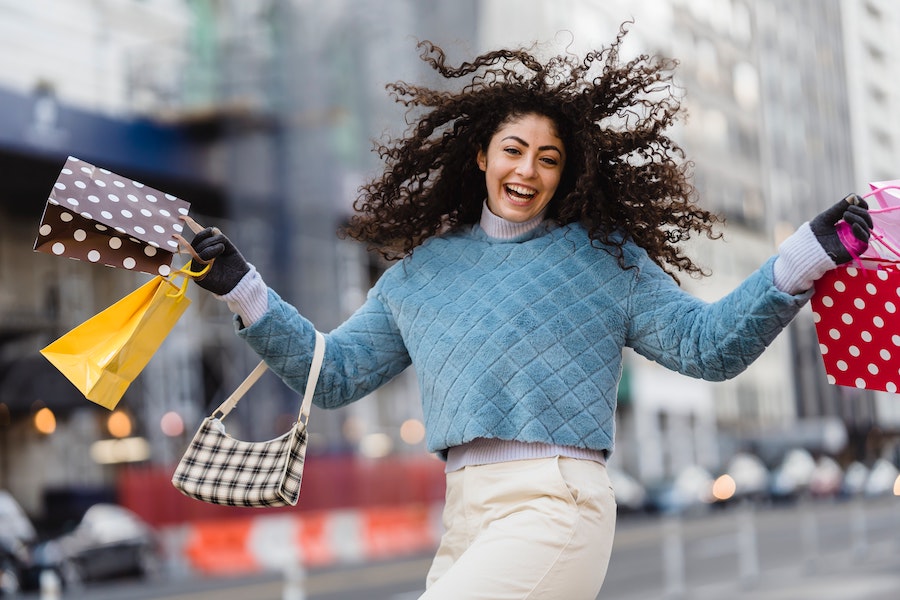 To Succeed in an Unpredictable Holiday Season, Refocus on the Human Factors  
It's hard to believe that October is here already. For retailers, back-to-school has quickly transitioned into the fall and winter holiday seasons. During this all-important time of the year, you want to maximize each and every customer interaction.
Even before the pandemic pushed practices like BOPIS (buy online/pick up in store) into the spotlight, retailers were reimagining what service in the store looks like, especially in light of how it's viewed by younger generations of team members and shoppers. In a world that demands frictionless retail across all channels, the big question is, how do we exceed expectations to build loyalty?
The environment is complicated by a shaky economic outlook, tighter spending budgets and ongoing supply chain issues. While these variables are making for an unpredictable holiday season, Bain's 2022 holiday shopping outlook suggests plenty of opportunities for retailers to invest and win this holiday season and beyond.
Among these, Bain emphasizes many of the human factors that often ultimately make or break the customer experience, including:
Removing barriers and easing the burden on the customer
Making things easy and enjoyable
Communicating unique value
Anticipating (not just meeting) customer needs
Making the solutions seamless and quick
All of these strategies can help differentiate and elevate your brand in a world where inflation has made customers choosier and less loyal. They're also dependent on your ability to attract and develop true brand ambassadors, associates who are committed and internally motivated to exceed expectations and deliver a wow experience. Remember: Frictionless means more than just reducing hassle. It's about creating faster, more personalized experiences for each customer — even when there are so many simultaneous demands on the associate's attention.
The time a customer spends in your store is made up of a series of perishable moments. Each of them is an opportunity to leave a lasting impression, one that will impact the customer's purchasing decisions. It's up to your associates — the representatives of your brand — to know how to read and respond to the cues customers are giving off so that they can create a seamless experience that customers will want to return to again and again, and that they'll recommend to family and friends. Consider that 80% of revenue typically comes from the 20% most engaged customers, and you can see why it pays to invest in this area.
At MOHR Retail, we call this "The Lost Art of Selling as Service." People go online to buy, but they go to stores to shop, where you can help customers find the items they didn't even know they needed. Seeing is believing and imagining, and that's your opportunity for the WOW!
Let's take a look at some specific examples and tips for refocusing on the human factor and developing your store teams to create a culture of selling as service.
How Retailers Are Enhancing the Customer Experience, In Store and Anywhere
Several recent articles have highlighted the efforts of major retail brands to create more personalized, customer-centered experiences in the stores and across all channels this holiday season and beyond. Here are just a few examples:
Forever 21 CEO Winnie Park noted in a statement to Retail Dive that, while the company's "online business remains strong and a key component of our growth strategy," the company is seeing more consumers return to stores. Jacob Hawkins, chief marketing, digital and omni officer, added, "We're also seeing even more customers choosing the buy online, pick up in store option, and these 14 new stores reflect our commitment to ensuring we have the local inventory to meet demand for this increasingly popular omni shopping model."

Another fast-fashion retailer, Primark, continues to expand its brick-and-mortar locations. "We believe that people want to be able to look for experiences in our stores," Kevin Tulip, Primark's US president, told Retail Brew. Tulip noted that the company has improved stores by adding wi-fi, additional fitting rooms and faster checkout to "delight" its customers.

"I genuinely believe there will always be disruptors in this industry, as in any industry," Tulip said. "But I honestly think that people want to be able to experience something [IRL], they want to be with people, they want to be able to see the product, feel the fabric, try something on…that will always still be central to a shopping experience."

Parachute, which started out as an online direct-to-consumer bedding products brand and has expanded into furniture, remains heavily dependent on online sales, but, as Forbes reports, "it has tracked a 'halo effect' in online sales in markets where its stores are located and has generated double-digit year-over-year revenue growth in its established locations."

Founder Ariel Kaye explained, "We're able to really connect with our customers across multiple touchpoints, both online and offline…Our approach has been authentic, and today's customers are really sensitive to authenticity. They are looking for brands with a clear point of view, and we've been able to establish a relationship based on trust with our customers."
3 Keys to Selling as Service
In today's environment, you have to eliminate assumptions about customer preferences and engage at a personal level while leveraging technology. Here are three key steps to help your sales associates drive more sales and increase customer loyalty in the process.
1. Determine Needs
Ask Purposeful Questions: Open-ended and personalized to the customer
Examples:
What is most important to you ____ or_____ when selecting this gift?
How will you your son be using this…?
Tell me about the features you liked on your old phone?
So what color do you want to accent with the paint trim?
Press For Specifics: Ask — don't assume!
Examples:
What other colors might work with her wardrobe needs?
Is it the length or the fabric that your concerned about?
Tell me more about your travels and where you are going?
2. Shape Agreement
Reinforce/Agree
Expand by Adding Your Ideas
Examples:
"You're right—it is hard to find petite sizes in this style. Perhaps you should consider buying one in each color?
"The paddleboard is the model you wanted and within your budget. And with the fall savings promotion, your first payment isn't due until November."
3. Test for Reaction
Examples:
"It's the style you liked, and it fits your budget. Should I ring it up and have it gift wrapped for you?"
"You seem hesitant or unsure. What concerns you about this brand of tires?
A Winning Formula This Holiday Season and All Year Round
As you think about your strategy for success this holiday season and beyond, keep this equation in mind:
The Human Factor = Your Brand + Your Culture
There will always be external factors and variables that are outside your control. But by focusing on the human factors that deliver a wow experience for your customers, you can win this holiday season and throughout the year:
Hire the right people who represent your brand through behaviors.
Teach the interpersonal behaviors that build customer loyalty and drive conversion.
Coach associates effectively so you can be sure every individual who's working with your customers represents the brand culture.