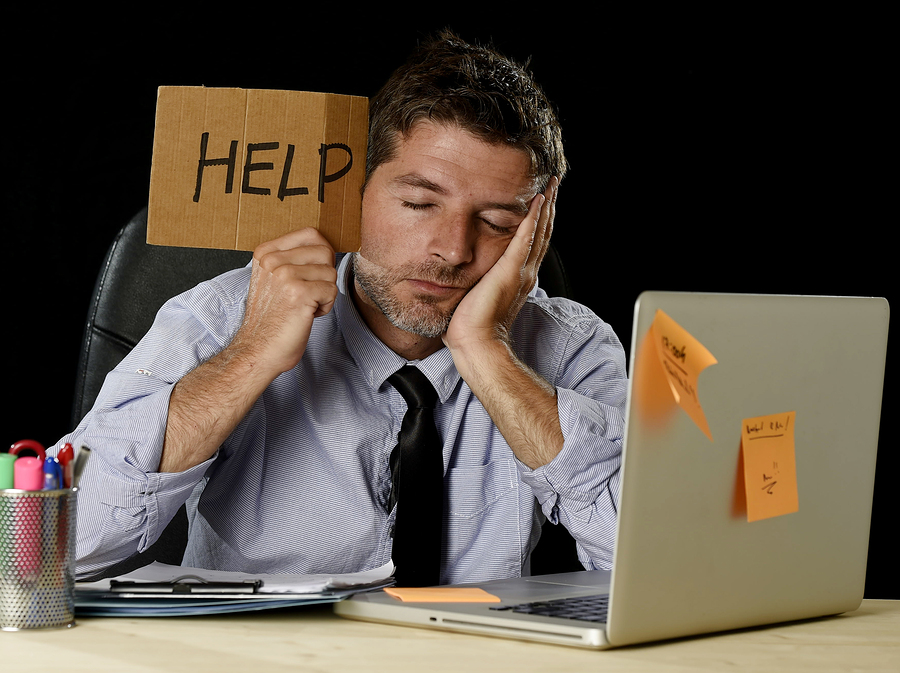 The Essential Retail Leadership Skills for Worn-Out Multiunit Managers
"Do more with less." Is there any more tired phrase? In retail, though, it is, without a doubt, the everyday reality. Retail multiunit managers are struggling to deal with effective execution in the stores, retention issues, labor shortages, pressures on payroll, online competition, and on and on. These issues are always present to some degree, but lately, there seems to be a magnified sense that people are running around with their hair on fire. The juggling act has intensified. And district managers feel like they're working 24/7.
So it's not just the phrase "do more with less" that's tired. The entire field organization is worn out.
There are many external factors that are contributing to this feeling, and most are beyond the control of DMs and other retail leaders. That's why it's so important now, more than ever, to become highly skilled at managing those things that are within their control.
One of the most exciting and yet also sometimes frustrating challenges of retail is the number of priorities that you have all at the same time. Those managers who can stay focused on the most important goals and have a plan about what needs to happen to achieve them not only tend to create more results, they get out of that reactive cycle of playing catch-up and constantly fighting fires.
How do they do it? To borrow another tired phrase, they work smarter.
6 Retail Management Tips for Working Smarter
Effective retail leaders focus on what they can control. Here are some ways they work smarter to optimize their time and resources and stay more energized.
Think about what you're paid to do: What is the biggest factor that influences your performance? Sales? Comp store increases? Shrink? Service scores? If you have a bonus plan as part of your compensation, what do you have to do to get the maximum payout? This will give you the best clue as to what you're paid to do and what the single biggest goal should be.
Maximize the resources you have: When everyone's expected to do more with less, every resource is vital. What are you doing to develop, coach, and motivate your store managers and associates? Being conscious of how you and those you work with tend to behave is an important factor in this process, because it allows you to develop strategies for working together more productively. A tool like the DiSC® profile will help you get more intentional about how you communicate with others so that you can make every interaction count.
Hold people accountable: Especially when resources are tight, everyone needs to be holding up their end of the bargain. Sometimes multiunit managers unintentionally shape performance that they don't want by excusing missed deadlines or ignoring lack of achievement. By failing to reinforce these situations appropriately or hold people accountable for their behavior, they send a message that the substandard performance is acceptable.
Increase your team's capacity: Multiunit managers who can rely on their direct reports for ideas to solve problems and build the business have a distinct advantage: They don't have to go it alone. Not only that, they often end up with more productive solutions because their teams are sharing insights they wouldn't otherwise have. But unless you encourage and empower people to do this, they're not likely to offer up suggestions independently. That means you need to talk with direct reports about more than just performance issues. Develop their capacity to think more strategically and acknowledge them when they do.
Coach the coaches: As a multiunit leader, you need to rely on your store managers to handle a wide range of situations with their own teams. This is why there are few activities more essential to long-term development of store managers than specific, proactive coaching to enhance their leadership. Because coaching is the action of strengthening something that is already good and has the potential to get better, it creates a positive impact that will deliver many times over.
Maximize store visits: The reason store visits are so important is that they allow you to personally observe what's going on and get a true sense of the customer experience. Research has shown that it's not just the visit, though. What happens before, during, and after all play into how effectively that time in the store is spent — and how successful you are at helping your store managers better prioritize and plan their time for maximum results.
The pressure isn't going away in retail. But there are some specific things leaders can do to get more control over a seemingly out-of-control environment. Most multiunit leaders don't come to the job with these kinds of interpersonal skills and strategies, and it's difficult to develop them through on-the-job experience, even for those who've worked in retail for years. It requires some dedicated development to build these capabilities. And that's critical if you want to improve morale, retention, and customer experience — and get out of a constant reactive cycle that is wearing everyone out and will only lead to diminishing returns in the long run.