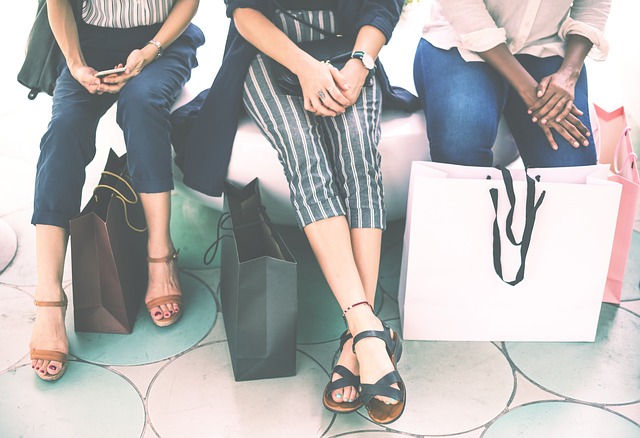 Training Retail Associates to Capitalize on Critical Sales Seasons
Summer is officially here, and with it, summer retail sales and deals. But of course, store managers are already looking ahead to the next big seasons of retail: back-to-school and holiday.
During these critical seasons for the business, your sales associates and store managers have to be prepared to step up their game, skillfully handle a variety of selling situations, and deliver exceptional customer service. Now is the time to start thinking about whether your team can confidently demonstrate both the skills and the behaviors needed to deliver results in today's challenging retail sales environment.
Selling to customers who come into a retail store has always been quite different than selling to a business or an outside account. The set of selling skills is more focused, and the selling situations are unique. What's more, the skills for creating a pleasant shopping environment are different from those that an associate needs to use when helping the customer make a decision — and both areas are vital.
As customer preferences, expectations, and demands continue to change, savvy retailers are evolving their sales and service approaches to innovate the shopping environment and capitalize on new omnichannel opportunities. Increasingly, the customer experience is at the forefront, playing a key role in drawing customers to the store, building a loyal following, and converting browsers into buyers.
But it's not just about the show — your people play a crucial role in that experience. And this is just one of the reasons that your associates need to be sharpening not just their sales skills but their service skills and behaviors as well.
The Foundation of Effective Retail Customer Service
At any time of year, your associates should be demonstrating a few core customer service skills and strategies, but these become even more vital to the business during the busy seasons of the year:
Focus on the Customer: To an outsider, this may seem obvious, but as anyone who's worked in retail knows, with all of the operational and merchandising tasks that also need to be performed, it's easy to get sidetracked. Every associate needs to remember that it all starts and ends with the customer and what they're experiencing. All other tasks or associate conversations come second to the customer.
Enhance the Customer's Self-Esteem: Knowing the products inside and out is vital — it directly impacts the customer's confidence — but how that information is communicated is just as important. Associates often let their pride of knowledge get in the way of serving the customer. Rushing through technical information, condescending or talking down to the customer, arguing with them, or making them feel less valued is a good way to lose their confidence — and the sale. Skilled associates recognize how quickly customer confidence can be eroded and know how to make each customer feel valued for shopping in the store.
Providing Efficient Service: The above two service skills are foundational to a strategy that allows associates to get to the customer quickly and process the transaction accurately, in a way that creates and strengthens customer loyalty.
Strengthening Associates' Service and Selling Skills
The store manager also plays a pivotal role in making service and sales excellence a priority. Not only that, the manager has the broadest, "bird's eye" view of what's going on in the store. Customers, associates — they're all sending signals constantly about what's working and what's not. It's the store manager's job to be able to read those cues accurately, understand what they mean, and respond appropriately. During a typical retail day, opportunities come quickly for anticipating and responding to customer and business needs. The more time the manager spends on the floor rather than in the office, the better.
Managers also need to be ready to coach in real-time to continually help grow their associates' skills and confidence. Everyone wants to do a good job, but associates may not always perceive the need to strengthen a particular skill or ability. It's up to the store leader to set them up for success through coaching.
Coaching moments can be as simple as making a reinforcing statement that is specific and compliments someone for their actions, or it might mean finding a 2- or 3-minute break in the action to check on progress or uncover any challenges. Asking what the associate notices about customer shopping patterns and how to build on them will get them thinking about the business more strategically.
In order to determine how to best coach team members and refresh their use of skills and techniques, managers can use a skills inventory (like this Coaching Opportunities Worksheet) to assess each associate's skill level. This is a great way to spend time more productively by concentrating on the critical few areas.
For retail associates as well as store managers, continuous learning is a must. Markets change, jobs change, customers expect more, and competitors get stronger. Throughout it all, growing and strengthening skills keeps people motivated and engaged and helps them move to new levels of performance. How are you preparing your teams to make the next season of retail a success?