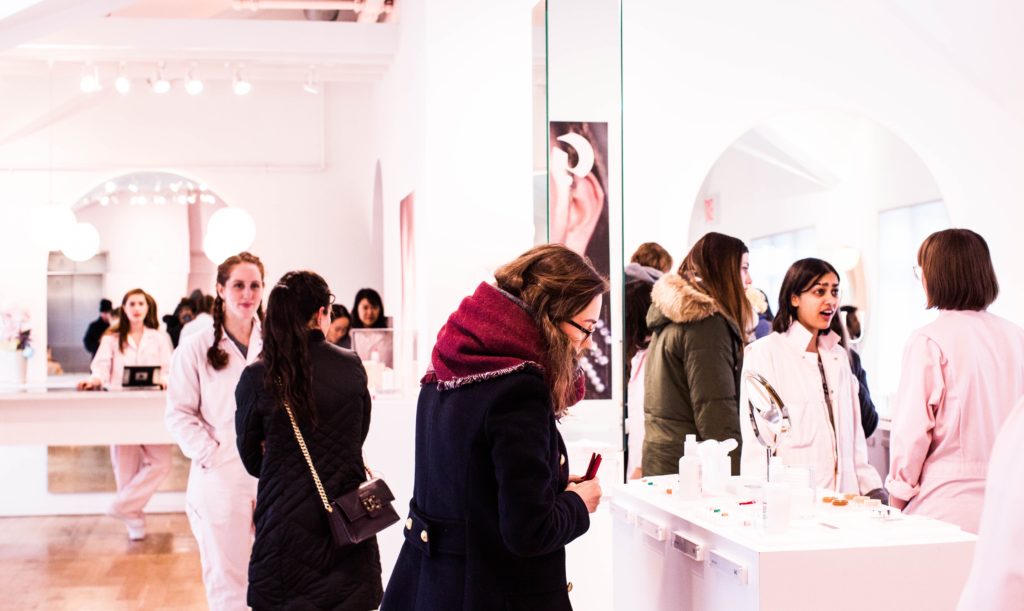 Retail Training and Development Trends: New Skills for a Changing World
This is part two of a three-part discussion with MOHR Retail's new president, Mary Beth Garcia, about trends, challenges, and predictions for retailers in the coming year. Read part one here.
With the lines between shopping channels blurring, how is that affecting the skills and behaviors today's store leaders and associates need?
Right now, we still see too many managers and associates making assumptions about customer preferences and not asking what they really want and need. The skills of asking questions to determine needs, shaping agreement, and testing for reaction are becoming lost in the rush to make assumptions, get the credit card, and process the sale or delivery. We are skipping the most important interpersonal retail skills that engage a customer, build brand and service loyalty, and create genuine customer excitement.
At the same time, customers are more transactional today: I need it now for an engagement, a meeting, an occasion, vs. wardrobe shopping 2-3 times a year. But there is confusion around what wanting it now means. It means sell me, show me, engage me so that I can take it home with me today. That is creating a customer experience, and it requires asking questions to determine their specific needs, and listening before making suggestions.
How will trends like pop-ups, low-inventory stores, and online integrations impact buyers' jobs and skill requirements?
It's definitely creating a shift to more hand-to-mouth/closer-to-needs solutions. That means buyers will need to execute a greater number of smaller orders throughout the year and closer to the needs as opposed to large season quantities ordered and distributed through all channels eight months in advance.
This is going to require buyers to be collaborative and skilled at building trust and developing relationships with vendors and solutions/assortments that work for their customer base. Not all vendors are willing to take risks on smaller orders and provide quicker seasonal turns. So the buyer needs to be nimble and aware to source alternative vendors who fit their business model.
Buyers also now have more opportunities to negotiate with vendors as they're developing their plans. They need to seize those opportunities, and not just with vendors but cross-functionally as well. With new distribution channels and new ways of doing business, the need to influence internal partners is more critical than ever. Buyers have to be in those meetings with operations, store planning, traffic, marketing, etc., asking questions and making sure everyone is on the same page.
In terms of retail training on these kinds of interpersonal skills, why do you think microlearning is so well-suited to the retail environment?
Technology has created some great opportunities — and some challenges — for retail. Microlearning, in particular, is fast, mobile, engaging, and flexible to the hours and environment of retail. What's more, when you have reinforcement questions, like in our Plus programs, you're able to test learning sustained from the initial training as well as knowledge growth from the microlearning itself, so you have a way of tracking results. And the gamification options are the equivalent of stretching before running — they get the brain ready to learn. Especially with the increase of Bring Your Own Device (BYOD), microlearning really is a great way to engage learners of all generations.
What does it take to ensure microlearning is effective in the retail environment?
We combine it with one-on-one coaching by the boss [e.g., the district manager] to reinforce the training and ensure people are actually applying what they've learned and exhibiting the appropriate behaviors every day on the job. We believe the human element of coaching and reinforcement from "the boss" or senior leader is necessary to support the learner's development and reinforce the importance of using the skills to drive performance and results.
That human contact and engagement — asking questions to determine knowledge comprehension, reinforcing behaviors observed, and modeling the desired expectations — is powerful. And it's vital for true learning and retention. You can't get that from microlearning alone.
If there are opportunities to bring teams together in a classroom setting, that time can be used on practicing the skills learned through microlearning and receiving feedback from peers. The classroom is not going away with the introduction of microlearning. There have to be opportunities to practice skills with other associates and peers to grow and retain the concepts over the long term to sustain learning and knowledge growth. That blend of online and face-to-face is where you get the biggest impact.
If you had to pick one, what would you say is the single biggest talent development issue retailers are facing today?
Making the investment in training and developing their staff. It's an investment that is often cut dramatically or discontinued entirely due to budget restraints or turnover. But one feeds the other. If you don't invest in your people, they will not invest in the company with their loyalty and the quality of service they provide your customers. Associates have to feel connected and engaged to the company and feel they are valued. Then they can model and show the customer the same. They are the face of the customer, so ask yourself: How do they feel about your company?
Read part three for Mary Beth's top three priorities for today's retail leaders.