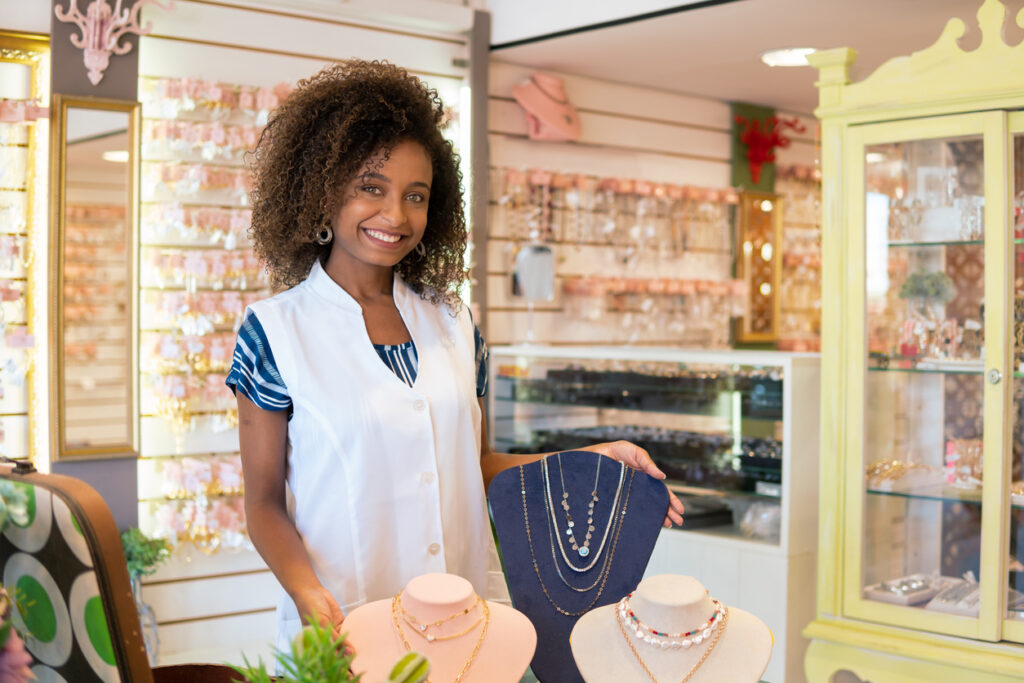 Why Retailers Should Reframe "Seasonal" Hiring
This time of year, especially for gift retailers, hiring is top of mind. They're focused on staffing up and onboarding new associates for the busy holiday season ahead. We've written previously about the importance of optimizing your recruiting, interviewing, and selection strategies to better serve your business year round. But when it comes to seasonal hires, retailers often think in temporary terms. Someone to fill the gap, just for the time being.
I'd like to suggest a mindset shift. Hiring is top of mind right now, but what might you do to keep these new team members?
Many retailers today are short-staffed, and their associates are feeling frustrated, spread thin, and overworked. As one associate put it, "One call-out kills our front end and creates chaos. We never have enough people and the whole store suffers because of it."
Store leaders, meanwhile, are having to manage the floor and navigate scheduling without sufficient coverage in all areas as they struggle to keep morale up and burnout at bay. It goes without saying that customers are feeling the effects of this staffing crisis as well. When there's no one to help and the staff is exhausted, stressed out, and dreading every day, the customer experience inevitably suffers — and so does the business.
When hiring ramps up, whether it's for the winter holidays, summer season, or other key times, retailers do the work to recruit, select, and bring in new team members, getting them up to speed and equipped to delight customers and deliver on the brand experience. This is an investment. Why not get more from it? One way to do it is to stop thinking in temporary terms and start looking at it as a strategic opportunity.
Let's talk about what you can do to not just recruit and hire but also retain and grow great retail associates.
Retaining Associates Starts on Day One (and Before!)
If we're thinking beyond a short-term gig, we need to understand what might motivate someone to stay — and what's driving people away.
In retail, most turnover happens within the first three months of employment. Why? Often, these employees are not getting the training and support they need to perform the job with confidence. Retailers need to do a better job of setting people up for success, because if people don't feel confident, they won't be competent. Even if they do eventually get there, who wants to work for an organization that will leave you to stumble through those first pivotal months?
This is also indicative of an overall organizational culture issue. When the onboarding isn't a good experience, people won't feel like the company cares about them, and that can become a reputational problem down the road. Just like customers, employees talk, and they're eager to share complaints and negative experiences on social media.
One of the things we have to do is make retail fun again. Particularly in the wake of the pandemic, we need to make retail a desired career again. And this comes down to the investment we make in the people and the environment. How do we create a culture that makes people want to work for us and want to serve our customers?
Retail Leaders Set the Stage
I don't believe anybody who works in retail, whether full time or part time, gets up and says, I'm really going to screw up today. To get to the root of the matter, you need to understand what their motivations are and how they feel about being there. The environment and culture have a major impact on engagement, productivity, morale, and performance — and that culture is created by the leaders.
When I refer to retail leaders, I'm referring to all retail leaders, at all levels. When one leader is not in the store, you need to know that the third key, assistant manager, or other leader is applying the same standards and carrying that desired environment through in their own behaviors and interactions. Consistency is critical.
The reason is simple: If associates feel good about their boss — if their boss communicates effectively, sets clear standards and expectations, holds everybody accountable to the standards, and treats everybody fairly — they're going to want to do their best work. They feel more motivated and energized because their efforts are being recognized, rewarded, and reinforced. And if they're happier, they're going to create a much better experience for the customer.
We all know that experience of walking into a store and it just doesn't feel right. You don't see associates talking to each other. There doesn't seem to be any communication. There's a palpable sense of frustration. That's not an inviting shopping experience. On the other hand, when you create an environment that employees feel good about, they'll trust each other, they'll work together, and they'll want to contribute their talents. The customers will benefit from that and will want to spend their money there because they feel like they can trust everyone and that everyone has their interests at heart.
Coaching and Communicating in a Staffing Crunch
Of course, the reality is that many leaders are facing new hurdles when it comes to consistently building and maintaining a positive environment. Because staffing has been cut, there are store leaders who work single coverage, and they may not have a lot of time for coaching and communicating with associates in between customers. That means they have to be especially cognizant about getting messages out to all team members, even if it can't be done face to face. This may require more mobile engagement or other avenues of communication to make sure everybody is getting important messages, whether they're about new initiatives, new policies and procedures, expectations, or other feedback and support.
There are a number of options you might consider, including mobile phones, a tablet in the store, or a bulletin board in the back room that people have to sign off on. The important thing is to prioritize it and make sure these messages are conveyed and clear. We can't use a single coverage as an excuse to stop coaching and stop communicating, because people need to know what's expected and where they stand.
I always say, who would go bowling if you didn't keep score? It's just knocking down pins, right? If you're coming to work and doing your job and nobody ever tells you how you're doing, it's going to get pretty mundane. You won't be motivated to do your best work. Even a top performer will slide if they don't have that encouragement, and then you'll have someone who could have been contributing at a much higher level who's just doing what's acceptable to get by. So often, we're not getting the best from our people because we haven't challenged them, we haven't rewarded them, and we haven't reinforced their efforts.
There's no question that this is tougher these days when we have limited staff and resources. But we have to make an effort to find the time, because they are perishable moments. Before your employees leave for the day, let them know how they did, what the team accomplished, and thank them for the efforts.
Again, when people quit it's often because they aren't being set up for success, and that includes the onboarding process as well as ongoing coaching, feedback, and opportunities to learn and grow. Follow through on what was communicated in the onboarding program, continue to develop and grow their skills, make sure they're applying what they learned, and celebrate their successes.
Create a Retail Environment People Want to Work (and Shop!) In
As staffing shortages have become more widespread, customers have become more frustrated, and many of them are taking it out on retail associates. This is another area where strong retail leadership makes the difference. Leaders must support their associates and create an environment that minimizes customer aggravations as well as hostile behavior toward employees.
Inclusive leadership is about building a culture where everyone — employees and customers alike — feels they're being treated fairly. The great news is, when you create the kind of place that employees want to work in, they'll help you create the kind of place that customers want to shop in.
Whether you're recruiting for seasonal hires, part-time, or full-time associates, think beyond the short term. You never know who your next emerging leader might be, if given the opportunity, skills, motivation, and support to bring their best to work every day.
---
Develop game-changing store leadership skills. Learn more about our Retail Store Leadership training.