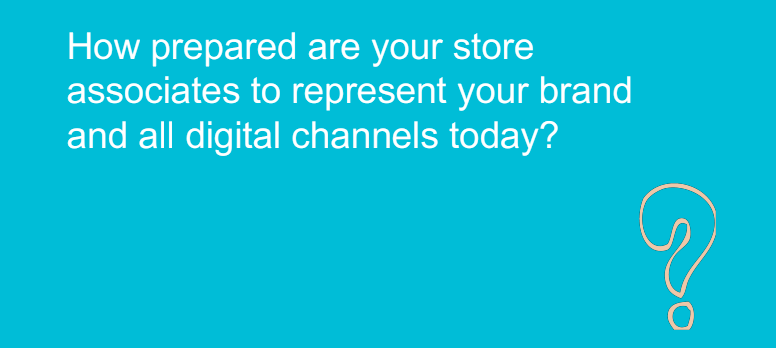 Creating Customer Experiences in a Frictionless Retail World
More than 100 million products were purchased on Amazon Prime Day in 2019. So is it official? Is brick & mortar dead?
Not hardly. During the 2018 holiday season, for example, shoppers spent twice as much in physical stores as they did on Amazon, and 93% of them went to a physical store. Looking ahead to the 2019 holiday, 55% of Gen Z shoppers and 54% of Boomer shoppers say they'll do the majority of their seasonal shopping in brick-and-mortar stores.
But that doesn't mean things aren't changing for traditional retailers.
As we move into a world of frictionless retail, the lines between online and in-store are blurring. Shoppers want the best of both worlds, as Shopkick CEO Adam Sand says, and that means there's more pressure on retail store leaders and associates to optimize the customer experience, knowing that 84% of customers are also going to be turning to their mobile devices to do research, price comparison, and inspiration.
The Lost Art of Selling as a Service
Our partners at Axonify have done some research in this area, and there's one statistic really stands out to us. While shoppers rank store associate knowledge as the #1 factor to making the shopping experience better, a whopping 71% of them feel the retail associate isn't knowledgeable or helpful. What a huge untapped opportunity that should have every retail store leader thinking, "How prepared are my associates to effectively engage our customers in the store?"
The human factor is your competitive advantage in a frictionless retail environment. And as a Harvard Business Review article puts it, "It's high time for retailers to abandon old, ineffective ways of operating and recognize that store employees are one of their best weapons in the battle for consumers' business."
Our Lite-Bytes webinar, Creating In-Store Experiences in the Age of Frictionless Retail, took a deep dive into the trends surrounding frictionless retail. We also discussed the skills, interpersonal behaviors, and strategies your store associates need to develop to create the experience your customers are demanding and to make it as easy for shoppers to engage with you in the store as it is online.
Our expanded eBook takes a look at what it means to create a customer experience in today's frictionless retail environment, the importance of the human factor in engaging the customer on a personal level while leveraging technology, and the interpersonal skills that will build loyalty and create genuine customer excitement.
> Download the eBook now: Creating Customer Experiences in the Age of Frictionless Retail.
Are your stores ready for frictionless retail? Get in touch with us to discuss strategies for preparing your stores to take advantage of the opportunity to deliver the "Wow!"