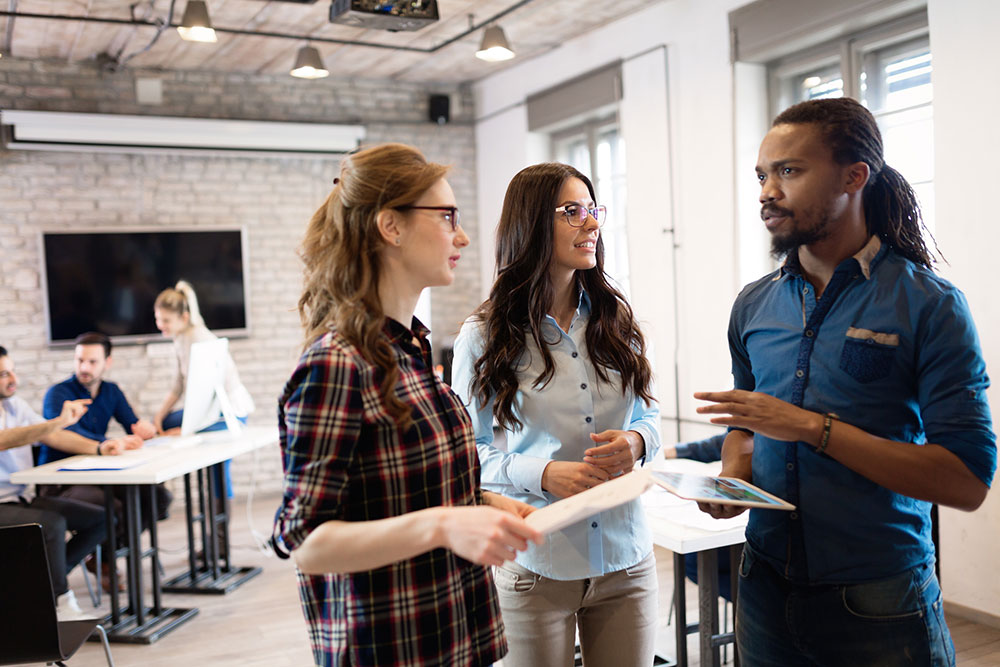 The Impact of Intentional Leadership in Retail: Learning to Flex with Style
Changing your personality is difficult. Changing your choices in how you communicate is not. It simply requires attention and intention when interacting with people, and not being so quick to make assumptions based on how you perceive a situation.
Because sometimes your lens—your perception—is distorted, and that means it doesn't always reflect reality.
Your communication style, like GPS in your phone or car, rests quietly in the background of your mind, influencing your choices as a leader in terms of how you approach problems or engage team members, depending on how you perceive them or the situation. We all have choices in how we respond, and, at times, we have to move out of our comfort zone and natural reactions to meet others with different styles where they are.
The good news is that your style is your style and should be celebrated—and, if you want to, you can always choose to behave and communicate differently. We call that flexing.
In our leadership programs, we raise the level of personal insight about what style strengths are as well as the limitations that may be holding a participant back or influencing their decision-making. Those "aha" moments are powerful. The key is bringing them into the context of everyday retail realities and work performance. Understanding styles and then learning how to apply those insights to improve collaboration, productivity, and results is where the big impact occurs.
Style is an insight, not an excuse or a label.
Everyone brings unique strengths and perspectives to the table, perspectives we need in order to serve diverse customers and drive business results. That's why when senior leaders ask me what styles they should be recruiting for success in retail, I say, all of them! A good retail leader does not necessarily have to have an outgoing, gregarious personality to be effective. Leadership is not about personality; it's about being 100% present and intentional about the choices we make when interacting with our teams to drive and achieve the best results.
After all, doesn't everyone want to contribute at a high level and feel respected and appreciated so they can continuing doing their best work?
Exploring DiSC® Styles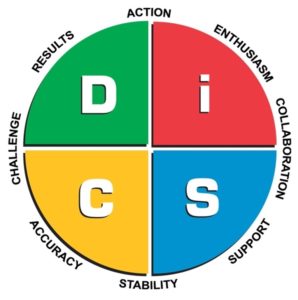 So, what's your style? While a plethora of style assessments are available for use in leadership training, we've found the DiSC® assessments to be particularly impactful for retail leaders. The Everything DiSC® on Catalyst profile and other assessments are foundational to all of MOHR Retail's leadership and negotiation programs.
Among its benefits, it's easy for participants to complete, comprehend, and apply DiSC insights to their life right away. They can access and complete the survey within 15-20 minutes and receive their comprehensive, personalized profile within minutes of hitting submit.
What's more, Everything DiSC® on Catalyst teaches people to better understand themselves and others, sparking culture change that lasts. Part of the power of this tool is that, whenever we ask participants if anyone was surprised at their results, the answer is almost always "no." In other words, people instantly recognize themselves and quickly understand why they may be having conflicts with some people on their team—they just didn't realize where it was coming from. That insight becomes the impetus for them to prioritize and focus on the communication skills we teach that will naturally require them to flex their style.
Over the years, we've seen just how effective DiSC is as a leadership tool and how important it is for strengthening relationships and improving interpersonal skills to drive results. We've always maintained that learning about your style is only the first step. The real power comes when you apply the DISC insights to a set of communication skills and common performance situations retail leaders face day in and day out.
Across our leadership programs, the "DiSCover Your Stye" foundational module is consistently rated by participants as one of the most beneficial aspects of the learning experience. There is immense value, particularly for leaders, in understanding your own style and how it impacts your behaviors and motivations as well as in being able to recognize, adjust, and adapt your approaches to meet the styles of others you work with, lead, and interact with.
A Robust Platform for Real-Time Insight and Application
What's truly powerful about the Everything DiSC® on Catalyst platform is that it gives participants real-time insights and tools through the "Your Groups" site to improve working relationships while they're occurring.
The Catalyst site is not just where you sign in to take your profile; it is an ongoing resource and home base for all things DiSC, from the assessment to personalized insights about themselves and their colleagues, to their downloadable DiSC reports. It is a platform for various activities where participants can access training tutorials, work team comparison reports, and other interesting and current stats and insights about DiSC—for life, not just as long as they work for one company.
Data shows that 74% of learners come back to the Catalyst site again and again because they find so much value in being able to compare their styles with others right when they need it. This ability to compare styles in the moment not only keeps people engaged with the concepts after the training, it also makes it easier to interact with their work community on a daily basis so they can be more collaborative, stretch to meet the needs of others, and appreciate and value the differences of others, creating more productive teams.
Here are just a few examples of when the Everything DiSC® on Catalyst "Your Group" Comparison Reports can really prove their worth with work teams:
A leader is meeting with their team to discuss change in the organization or needs to get buy-in on a new initiative.
A leader gains a new direct report.
Two or more people have been asked to work together on a new project.
Due to conflicts, associates are having a hard time working together or communicating effectively, impacting productivity.
Someone is about to enter a meeting with a co-worker, another leader, or associate that they've never worked with before.
A small team is being formed using remote workers.
Everything DiSC® on Catalyst, in a nutshell:
Provides a personalized, single-access platform for learners to call on throughout their DiSC journey.
Allows participants to actively adapt to other styles in real time, creating more effective interactions and working relationships.
Integrates DiSC into the natural flow of everyday work, making behavior change not just possible but enjoyable.
Creates a foundation for social and emotional skills training that can bring permanent cultural change.
Creates a culture of appreciation and value in diverse teams by encouraging higher engagement and collaboration.
Everything DiSC® on Catalyst is available with all our leadership programs, including Retail Multiunit Leadership (RML), Retail Store Leadership (RSL), Store Support Leadership (SSL), and Retail Negotiation Series (RNS).
As a licensed distributor of DiSC, MOHR Retail can work with your organization to bring all DiSC applications, including Workplace, Management, and Agile EQ, to your teams through other training you are developing internally. We can also provide just the DiSC survey to DiSC trainers, and we offer DiSC debrief as a standalone training workshop to strengthen departments and enable work teams to be more cohesive, collaborative, and productive.
Let's talk about how you can start leveraging the power of interpersonal skills and insight to drive results for your business!