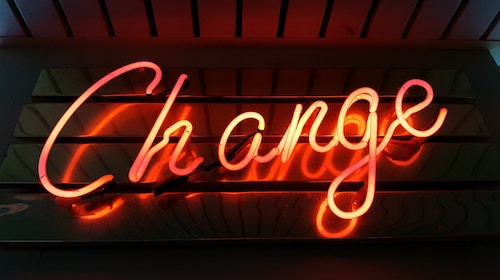 Change Leadership Advice for Retail Multiunit and Store Support Leaders
Dealing with constant change has always been part of the job in retail, but that doesn't mean it's easy. Even tougher: successfully leading others through change.
District, regional, and other multiunit managers know this all too well. So do the merchant and store support leaders working in HQ and DC locations. Leading change requires getting people's commitment to fully support a new strategy or initiative while also navigating negative reactions and other interpersonal dynamics that can demotivate staff and potentially sabotage the effort altogether.
One of the most challenging times of leading change in retail is when the business undergoes reorganization or consolidation. Retailers have always gone through cycles of expanding and contracting, rapidly opening new locations and then pulling back when market conditions or other factors change. From a management standpoint, the shift from centralizing to decentralizing and back again isn't new. But the cycles are shorter now, so they can have an even more disruptive effect.
Understandably, these kinds of rapid changes make store leaders anxious. We were recently facilitating a session with a group of experienced multiunit leaders at a retailer that had undergone a realignment that resulted in consolidation. The DMs themselves were feeling the impact—they had to take on additional responsibilities as a result of the consolidation. On top of that, they now had to step up to lead the change in a positive way and make sure everyone was on board.
From Stressed to Distressed: Dealing with Change in Retail
The discussion turned to how the change and overall environment of uncertainty was affecting store managers. One observation the DMs had is how easy it is for emotions take over in these situations. Change pushes people outside their comfort zones, and that's not always a bad thing. But when you're pushed too far outside those boundaries—when you go beyond anxiety and stress to distress—it squeezes out logic.
Especially if you don't have all the information about what's really going on, you start to fill in the blanks, often with assumptions, gossip, and other not very productive, but very human, behaviors.
Knowing this, retail leaders need to be proactive in getting ahead of the change. This requires being upfront and open about what's happening but also understanding how different people will react to the change—and how they'll be affected by it.
Here are 5 keys to change leadership that all retail leaders need to keep in mind as they lead others through change:
Quiet creates anxiety. Communication is critical for alleviating some of the stress of change and gaining commitment. People may not necessarily agree with the change, but when they understand what's going on and why, they can commit to fully supporting it and achieving the desired goals. A good communication plan ensures they'll get what they need to make that commitment.
One size doesn't fit all: We all receive messages differently and react to change in different ways. As a result, DMs and store support leaders have to be able to adapt their communications to the needs of their recipients. Participants tell us one of the most powerful aspects of their interpersonal leadership development is learning how to tailor communication and approaches based on insights from the DiSC® profile results. Getting the results always makes for a big aha moment, but the real impact happens when the concepts are embedded into practical skills and strategies leaders can use on a daily basis.
It's not just about pushing out your messages: Effective communication is about more than delivering your messages in one-on-ones and group meetings. It's also about knowing when and how to empathize—and pause. Even if you can't fix the problem, people want to know they've been heard. What's more, when people feel heard, emotion goes down and that opens up more room for logic. Truly listening is often one of the more challenging things to do. It requires patience and emotional intelligence. But it makes a huge difference, and it expands their influence.
You never know what you'll learn: Listening opens the door to possibilities and ideas you might never have uncovered otherwise. To prime the pump, DMs and store support leaders should proactively ask for input from their store leaders or team members. What would you differently? How could we do this better? What should we start/stop/adjust? The best ideas and solutions often come from those who are closest to the issue.
Coaching builds autonomy: For multiunit leaders, change leadership is also an opportunity to create more autonomy in the stores by strengthening the store management team. A DM's goal should be to coach their store leaders to do more without them, to be independent "owners" who can make decisions and carry forward the vision of the business. When a DM takes over new stores as part of a consolidation or reorganization, it's an excellent time to get a sense of where the store managers are in their development and gauge their capacity and motivation to grow.
Change puts stress on everyone, but retail leaders can keep initiatives on track by applying good change management practices that keep motivation high and anxiety in check. The most successful DMs and store support leaders are those who are able to flex between different leadership roles to meet the needs of the situation and their store leaders or teams. They move deftly back and forth between teacher, coach, mentor, and champion.
The bigger, more transformational the change, the more time it will take for people to understand and accept it—and the greater the degree of change leadership skill, strategies, and interpersonal behaviors your leaders will need. Explore retail leadership training options to build these key leadership skills.