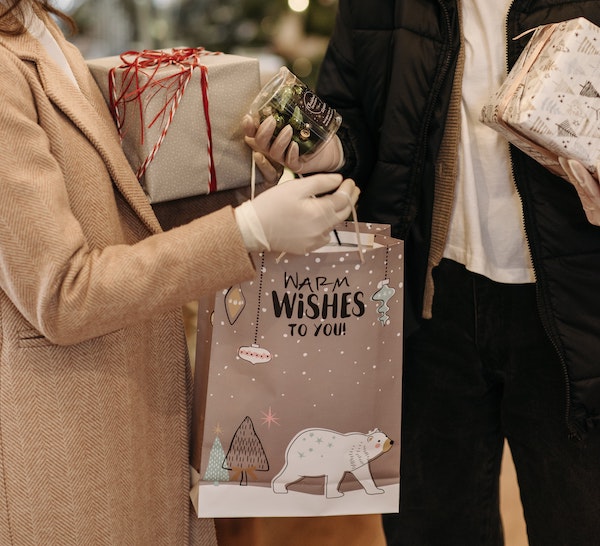 Retail Trends: Reflecting on 2022, Looking Ahead to 2023
Greetings! As we close out 2022, it's a time of reflection. Looking back on my first year as owner and CEO of MOHR Retail, my immediate thought is, boy, did it fly by!
For those of us in the business of retail, this year has been both challenging and rewarding. It began with supply chain issues and containers stuck outside of ports or stacked miles high, resulting in limited distribution channels to the stores. Empty shelves and inventory snafus affected sales as key items continued to be hard to secure.
On the people side of things, high turnover and a resignation crisis hit the industry, causing staff shortages that led to service fails and overworked store associates. The broader world presented its own challenges: war in Ukraine, social and government issues, fires, hurricanes, floods, tornadoes, and more impacting our physical retail markets as well as the online delivery of goods to customers.
These struggles also brought out our shared humanity and generosity. People banded together to support others, near and far. Retail leaders looked for ways to stem the burnout and proactively address the mental and physical well-being of their teams. All of this was yet another reminder that the human factor continues to win the day, with our internal teams as well as with our customers. More evidence of this truism: In-store sales were up nearly 14% over pre-pandemic levels, underscoring the fact that shoppers want to connect with your brand, your products and your people in person.
It was also a busy and exciting year here at MOHR. We invested in product design and marketing to update our leadership and soft-skills learning solutions as the retail environment has evolved. Hundreds of retail leaders with organizations from across the retail spectrum — apparel to luxury, auto to marine, grocery to big box and beyond — sharpened their skills, mindsets, and strategies by participating in MOHR Retail development programs.
It's been a privilege and a pleasure to have the opportunity to facilitate, coach, and engage with all levels of leaders, from assistant to third key store leadership teams to district and multi-unit leaders, store support and distribution center leaders, and senior executives. The lessons we picked up from our participants and clients have proved that every day truly is a chance to learn MOHR.
Retail Trends We're Watching in 2023
As we look to 2023, there are still unanswered questions ahead: Will there be a recession? The analysts can't decide. Like many of our clients, I'm feeling cautiously optimistic. I'm also looking forward to expanding our reach to support more retailers in more ways. Here are some of the trends I'm seeing on the horizon:
This holiday season and new year, I wish you peace, joy, compassion, and focus, with a continued emphasis on your talent and their ongoing development. I guarantee it will more than deliver — in terms of financial results, customer loyalty, and an energized, enthusiastic team that will make the difference for your brand and your business throughout the year.
To our loyal clients, thank you! Our partnership with you is our North Star, and we strive to deliver exceptional value and results for you in everything we do. We appreciate your business and look forward to working with you and continuing to grow with you in the new year.
Lastly, I want to take a moment to thank my amazing team at MOHR Retail, each and every one of whom brings their whole self and talent to work every day to help us exceed expectations for our clients.
From all of us at MOHR Retail, warmest wishes for a happy and restorative holiday season!
---
2022 holiday shopping quick facts:
197 Million: That's how many consumers shopped online and in stores between Thanksgiving and Cyber Monday, according to the National Retail Federation, marking a record high since the firm began tracking numbers in 2017.
On Black Friday specifically, 72.9 million shoppers took to stores, an increase from 66.5 million last year, according to NRF. And those consumers shelled out for products this year: Shoppers spent an average of $325.44 million on holiday-related purchases over the weekend, up from $301.27 in 2021.
According to Adobe Analytics, online spending on Black Friday increased 2.3% year over year to $9.12 billion, while Cyber Monday spending increased 5.8% from last year to a record $11.3 billion.