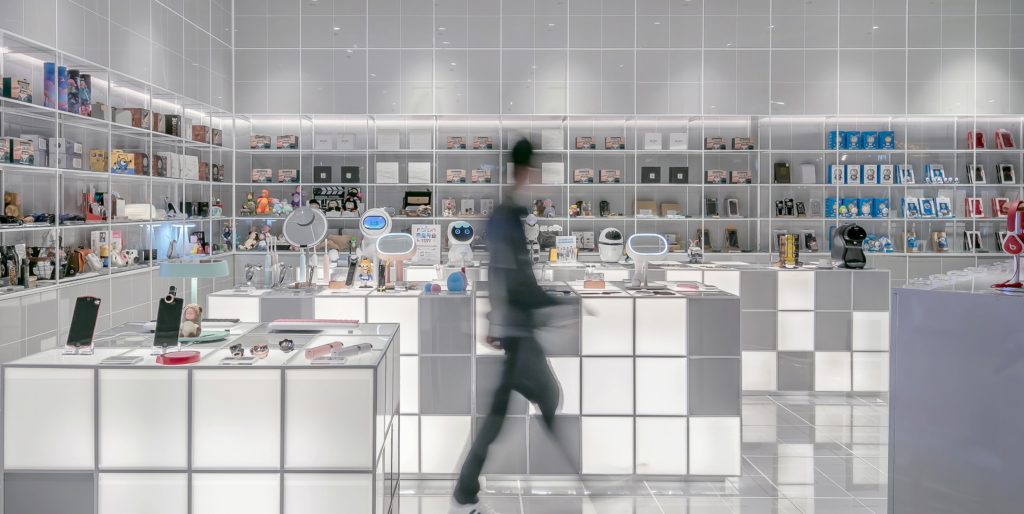 4 Trending Retail Management Themes for the Coming Year
Another year is drawing to a close, and as is usual in retail, whew, what a year! Change is always part of the retail story, but with change can come some exciting new opportunities—if you're prepared to seize them.
The evolution of brick and mortar continues, as both traditional retailers and formerly online-only retailers experiment with how they use physical space and innovate the customer experience. In their retail predictions for 2020, Card & Party Store Ltd, observes, "While consumer experts were predicting the death of retail as little as five years ago, innovation has changed the forecast. Retail is no longer about simply providing a basic shopping function for consumers – people want to have an experience when they enter a shop."
It's also been a year in which multi-channel retail truly became the norm. As Jia Wertz writes at Forbes, "Instead of a single touchpoint for consumers, the trend in retail over the past few years has been to widen the net that brands use to catch leads and convert them."
By the end of Black Friday this year, retailers had rung up a record $7.4 billion in online sales alone, with a record-breaking $2.9 billion spent through smartphones. That's not necessarily a bad thing for brick-and-mortar stores: "The consumer's adoption of mobile shopping can lead them to the store, where most impulse spending takes place," notes NPD chief industry advisor Marshal Cohen.
The challenge, of course, is that now retail businesses have to be able to deliver a frictionless experience across all those channels. And that's translating into new challenges for retail leaders, store managers, and store associates.
In the Lite Bytes Webinar series that we launched this year, we explored many of these trends and issues, as well as what organizations are doing to address them. The expert advice, insights, and takeaways that came out of those webinars offer an excellent retail management roadmap to help guide you as this year fades in the rearview mirror and you get ready for what's ahead. Let's take a look at some of those trending themes.
You Can't Compete and Win Without Top Talent
In our retail hiring strategies webinar, Todd Bavol, CEO of Integrity Staffing Solutions, took a deep dive into some key staffing trends as well as the shifting workforce demographics that are affecting retailers. With unemployment rates at a 50-year low, the competition to hire top retail talent is fierce.
So, what's the one thing you can do to impact recruitment? Be the company everyone wants to work for. As Todd emphasizes, your employment brand is critical. According to a 2018 Glassdoor survey, 55% of retail employees believe reputation of an employer is more important than salary.
We also took a look at some of the specific recruiting barriers retailers are facing today. As we all know, technology is changing the industry. That means different skills are required, and it's making it that much harder to find qualified candidates. High turnover's another perpetual challenge. Retail is among the top 5 industries with the highest turnover—and turnover is expensive.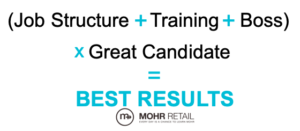 Key takeaways: Managers need to think of recruiting as a continual process. Build your recruiting networks, leverage referrals, and refine your behavioral interviewing skills. Going on your "gut" isn't enough, particularly when you're trying to attract the talent you need to meet critical goals. More skillful interviewers lead to better hires and will decrease turnover within the first 90-120 days.
Coaching in Real Time Bridges the Engagement Gap
What about once they're on board? According to a 2017 WorkJam study, only 17% of retail managers feel their hourly associates are very motivated and engaged. And that's a huge problem, especially since a Quantum Workplace study on "The Future of Retail" showed that organizations with engaged employees have lower turnover, higher sales, higher customer metrics, and less shrinkage.
In our Coaching in Real-Time webinar, we explored some of the ways coaching can help bridge the engagement gap—and why, on the retail floor, coaching is best done in the moment.
Key takeaways: Coaching in real time isn't just good for the associate; it provides powerful insight moments for the manager. It's not about counseling or fixing something that's broken, though. To be effective, it must be targeted and focused on "shaping" behaviors, and it has to happen on an ongoing basis. Think of it as live microlearning in real time.
Frictionless Retail Hinges on the Human Factor
Despite the rise of ecommerce and direct-to-consumer (DTC) digitally native brands, people still shop in physical stores. During the 2018 holiday season, for example, 93% of shoppers went to a brick and mortar store. And more and more DTC brands are opening up physical locations.
That said, the retail environment has changed, and retailers have to step up to meet the evolving habits and expectations of their customers. Our frictionless retail webinar focused on how to create in-store experiences that will entice people to shop in the stores — through faster, more personalized service, the creation of "wow" experiences, and the ability to anticipate, not just meet, customers' needs.
That means your biggest overlooked superpower is your store associates. Axonify research found that shoppers rank store associate knowledge as the #1 factor to making the shopping experience better, and yet, 71% of shoppers feel the retail associate isn't knowledgeable or helpful. The upshot: "Selling as a service" has become a lost art, and one that every retailer needs to be focused on developing in their teams to bring that essential human factor back into the equation.
Key takeaways: The human factor is a combination of your brand and your culture. By hiring the right people, developing the interpersonal behaviors that build brand loyalty and drive conversion, and coaching associates effectively, you can cement your competitive edge in the age of frictionless retail.
For Lasting Results, Just Add Reinforcement
Successful retailers today know that Learning and Development is fundamental to getting results in each of the preceding topics. And they also know that if you want sustainable impact, it's not a one-and-done proposition.
We kicked off the Lite Bytes series with a primer on how to get the maximum impact from your training initiatives. Reinforcement is as important as the training itself, and that's why ownership of the development has to shift from L&D to senior leadership after the initial training.
Along with microlearning for practice and skill-building, leaders play a critical role, in part because retail managers follow the lead of their supervisors to set their own priorities and gauge what's important and what behavioral standards really matter.
Key takeaways: Training's an investment, but without a reinforcement strategy in place, many retailers will never get a full return on that investment. Especially in retail, where you're likely to get pulled back into the day-to-day whirlwind as soon as training's ended (if not before), it's all too easy to slip back into old habits. It's the senior leader's job to make sure what was learned actually gets used. Make sure your senior leaders have the strategies and skills to play their part.
What were some of your biggest takeaways of the year? What are you looking forward to in the new year? Share your thoughts with us on Facebook, Twitter, or LinkedIn. And check back soon for our next slate of Lite Bytes webinars!