Our work takes us all over the world. And we learn a lot as we train. Today, there's no reason to wait until we're back at home base to pass on a good idea or highlight a trend. Here's where you'll find them as soon as we spot them.
Nearly a 1,000 retail District Managers have participated in Retail Multiunit Management (RMM) sessions over this past year. Even seasoned pro's who have been DMs for many years have found new ideas for managing from a distance and have strengthened their leadership skills. One of the biggest challenges that DMs say they face is getting…
Over the past five years we have trained thousands of retail District and Region Managers as well as thousands of retail buyers. If you have participated in a MOHR Access training program, let us know what you've found most valuable by posting a blog entry here. This is also a great place to pose questions…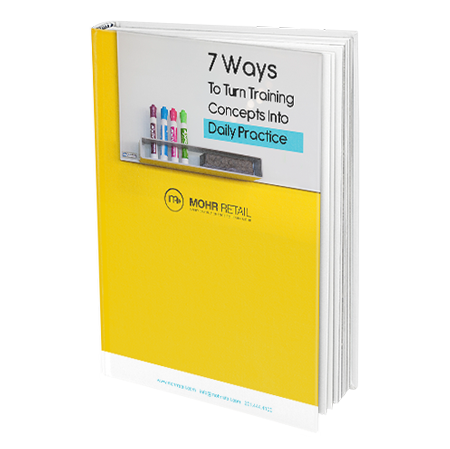 eBook
Our eBook outlines 7 practical reinforcement strategies to help your participants internalize the learning and turn it into daily practice so they can get sustained performance results.